Configuring EnGenius router with your Start Hotspot account - step by step instructions
Connecting
Please reset board to factory settings to avoid problems with some previous configuration.

Connect your computer to the board.
Set static IP address in 192.168.1.x range

In the address bar of the web browser, enter

192.168.1.1

and login using ADMIN as username and blank password.
Go to

Management section

and choose Firmware Upgrade.
Press on

Browse

and choose file already downloaded to your computer.
Press on

Apply

button to commence the firmware upgrade.
The firmware upgrade procedure can take few minutes.
After that you will need to reconnect LAN cable or to Disable/Enable NIC card in order to get new valid IP address in

192.168.45.x

range from router.
Do not power off the router during the firmware upgrade, as it can cause the device to crash or become unusable.

Configuring parameters
Start your browser and in URL field type "http://router:8089"
In our example it is 192.168.45.1:8089
Username : admin
Password : admin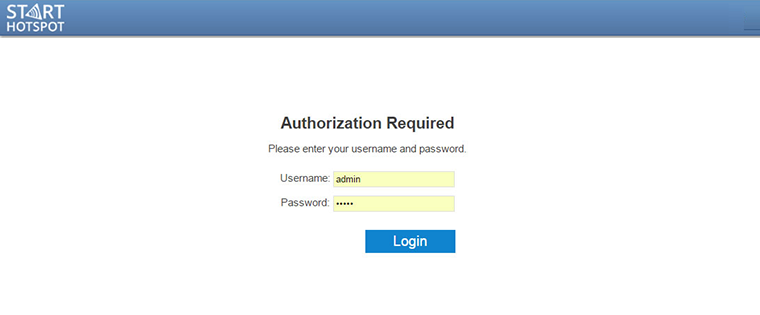 Press

Login button

to access to Status tab.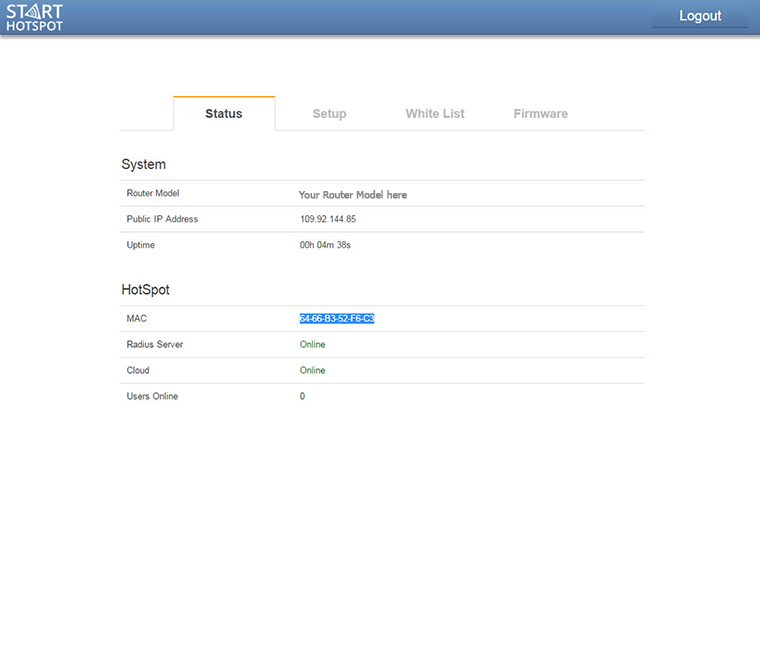 On Status page you will see a MAC address of your OpenWRT router which will be used in the SignUp process.
After selecting your HotSpot name, select as HotSpot model OpenWRT, and add your MAC address from Status tab.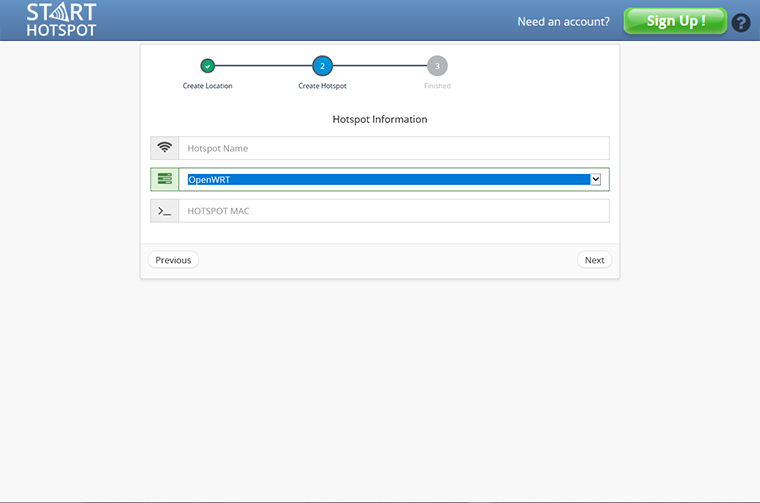 From Setup page configure your OpenWRT router.
Be sure that you set Autostart option. This option is not active by default.
When you finish with the settings press

Save button

on bottom of the page.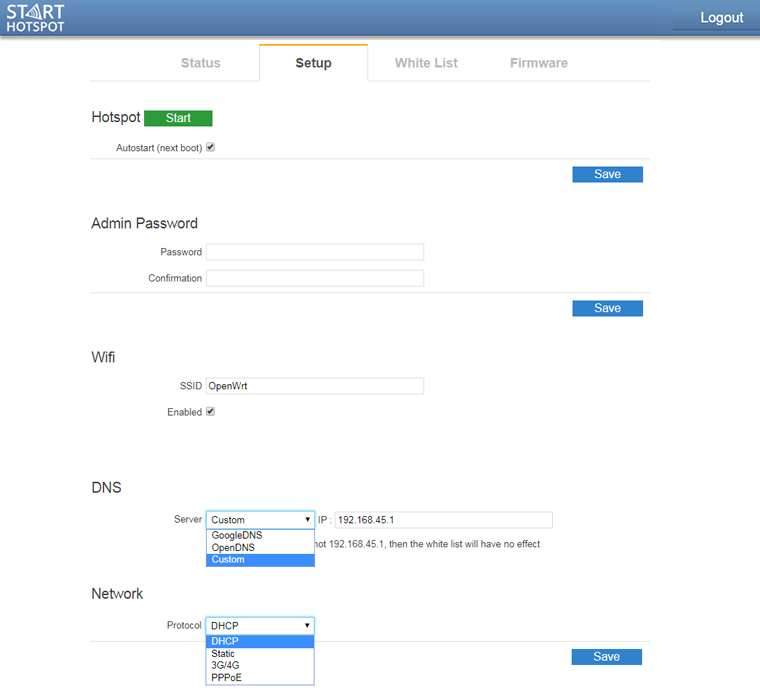 If you need help with configuration, please go to starthotspot.com and contact our tech support. We'll be glad to help you.