Icomera Moovbox Configuration
This article describes installation and configuration steps for Icomera Moovbox access for StartHotSpot.com

Configuring Icomera Moovbox with your Start Hotspot account - step by step instructions
Connecting
Please reset Icomera Moovbox to factory settings to avoid problems with some previous configuration.
Connect your computer using LAN cable from the Ethernet port on your Laptop / PC to the PoE In port on the access point.
Set static IP address in
Open a web browser and enter IP address 192.168.0.10.
Use as username and as password. range.
If it is not set by default, you must enable the WiFi interface.
From configuration left-side menu click on .
In list select Wi-Fi and click on then from Settings section State click the button.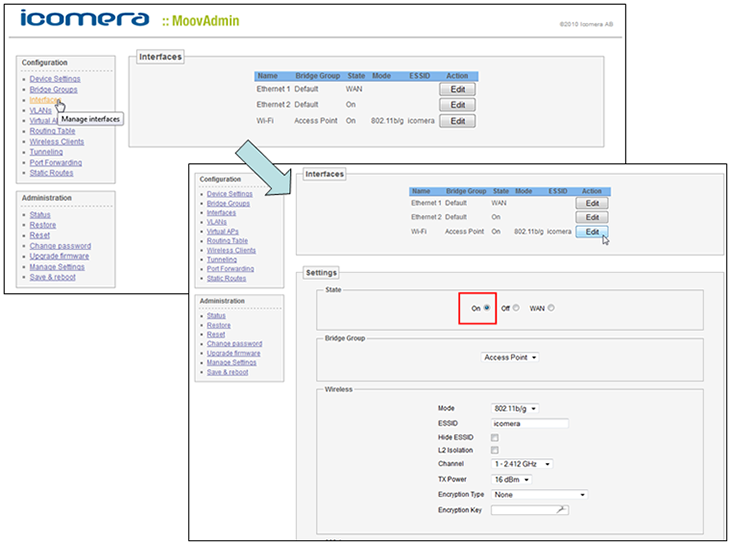 To configure the captive portal and from configuration left-side menu click
Select Access Point and then click button. .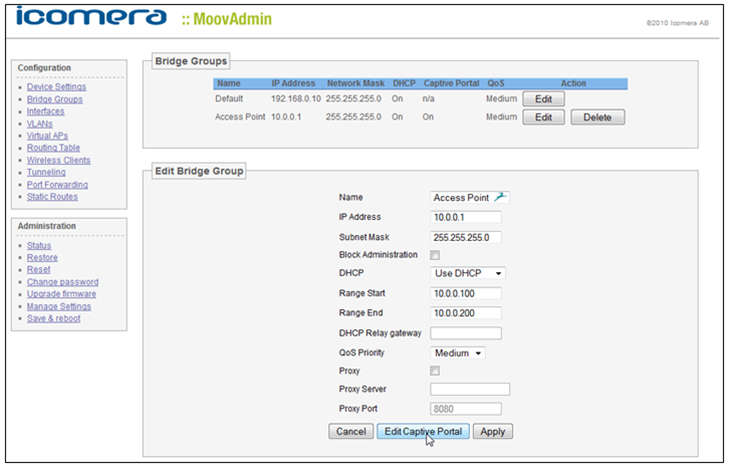 Once in the Captive Portal section, it is necessary to set RADIUS Based in the Mode field-set and then set the correct values in the Radius Settings field-set.
The NAS ID value must be unique for your network, and must be equal to the Identifier value set in the Admin Panel.
The UAM Allowed List value is the list of IP address ranges that can be visited by end-users in pre-authentication mode.
Below there is an example of configuration.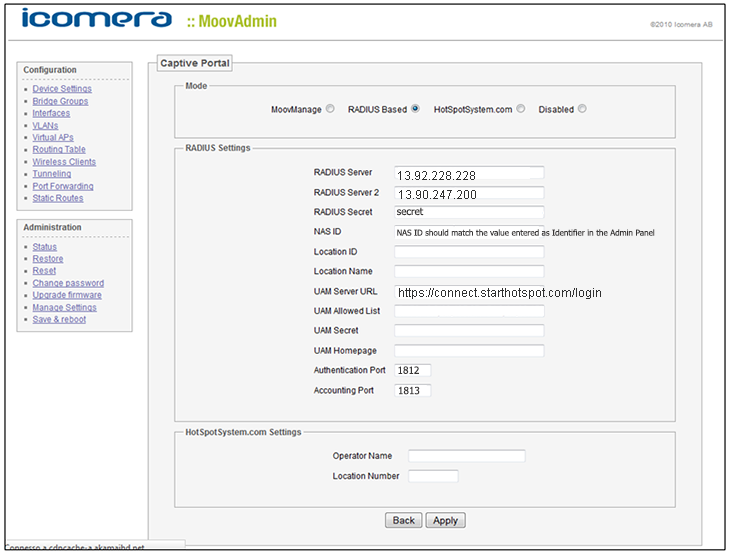 If you need help with configuration, please go to starthotspot.com and contact our tech support. We'll be glad to help you.