World's First Mobile Hotspot App
with User Bandwidth Management
Share your 3G, 4G or USB Internet connection to WiFi devices like smartphones, tablets, laptops. Allow everyone to connect to your SSID without password, and then automatically redirect them to your splash page: to login or signup.
Create user accounts to control who can use your Internet. Set limits to control time and total bandwidth quota available to users. Track user activity on screen with their username, device IP & MAC and current download and upload rates.
World's first mobile hotspot app for Android that can control bandwidth of your users. It redirects users to login, signup or like your page, while controlling their download & upload speed, session time or allowed bandwidth quota.
This App requires ROOTED smartphone or tablet.

Rooting is a method of unlocking full system functionalities which exist in Android OS. However, rooting may damage your android if not done correctly. You may also loose vendor guarantee. Usually everything goes smooth and without issues, but you have to decide yourself or consult experienced users. We do not take any responsibility for it.
Displays connected Wi-Fi devices

Displays user device type with IP and MAC address

Detailed user activity: time, bandwidth quota, download, upload

Shows current number of logged-in users

User may type 1.1.1.1 in browser to get info or logout

Whitelist websites or IP addresses that can be freely accessed

Allow free access to your website, or to add specific websites needed for proper login page display (CDN, jQuery…)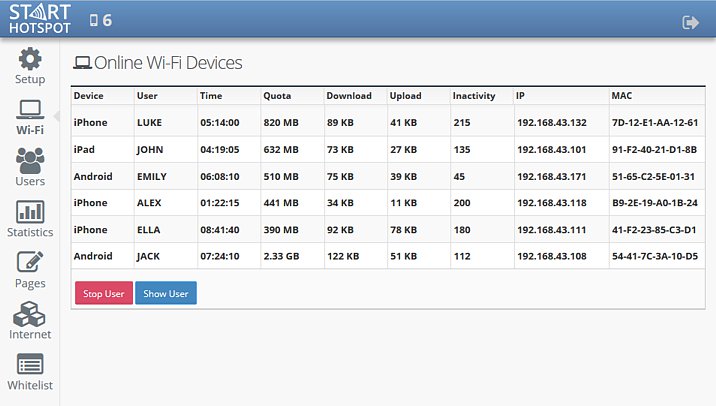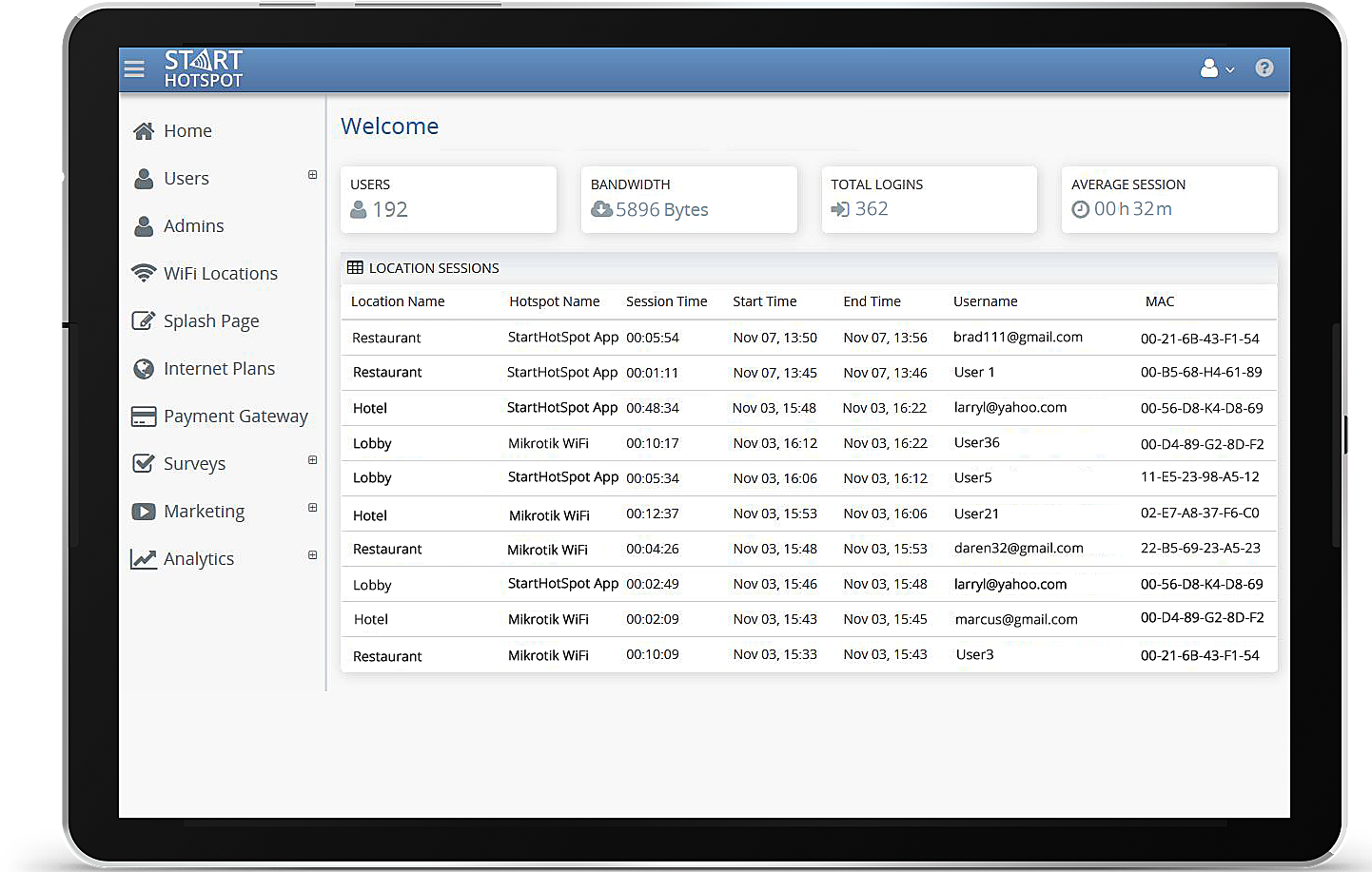 Support for Start Hotspot Cloud System where app acts as a router and serves pages configured in the cloud portal.
Can be used to collect user data like name/email/mobile, get advanced analytics etc.
Download Start Hotspot app now!
App is FREE for 3 simultaneous (online) users as we want to help people safely share their 3G/4G Internet to WiFi users. It allows parents to control their kids Internet usage. There is a PRO license that unlocks SSID feature and enables more users (limited by Android to 10). This is suitable for multiple home devices, sharing Internet to coworkers, trade show visitors, etc