Collect guest data, opinions and reviews
Collect guest data, opinions and reviews


Customer Survey
Customer survey is a great tool for collecting guest data, opinions and reviews.
It provides valuable information which can be used for marketing purposes and improving your service.
A Survey is a questionnaire given to your customers to gather opinions.
If you want to know how good you are at doing your business, the best way is to ask your customers.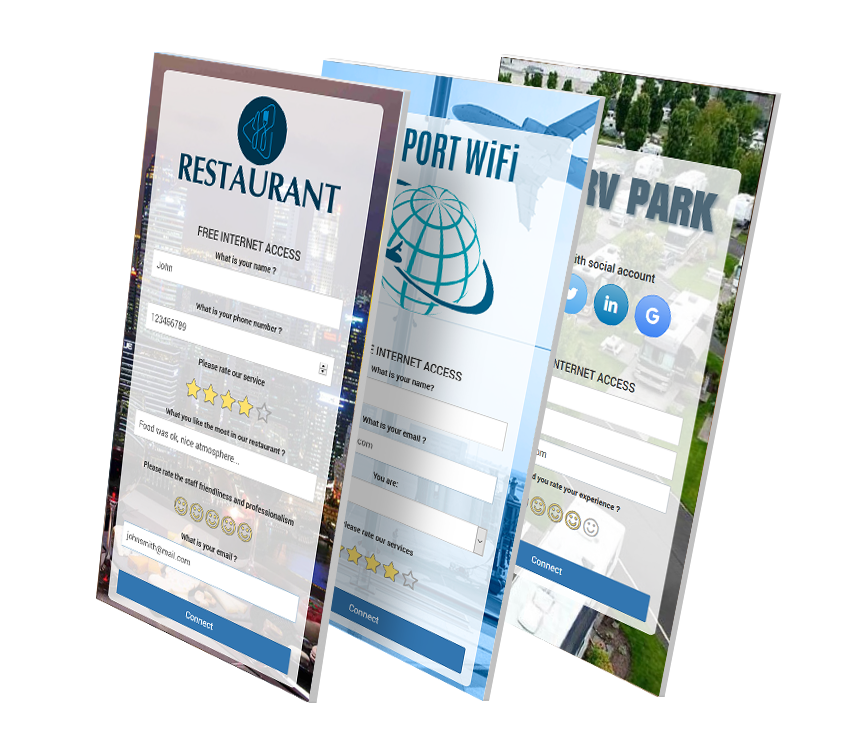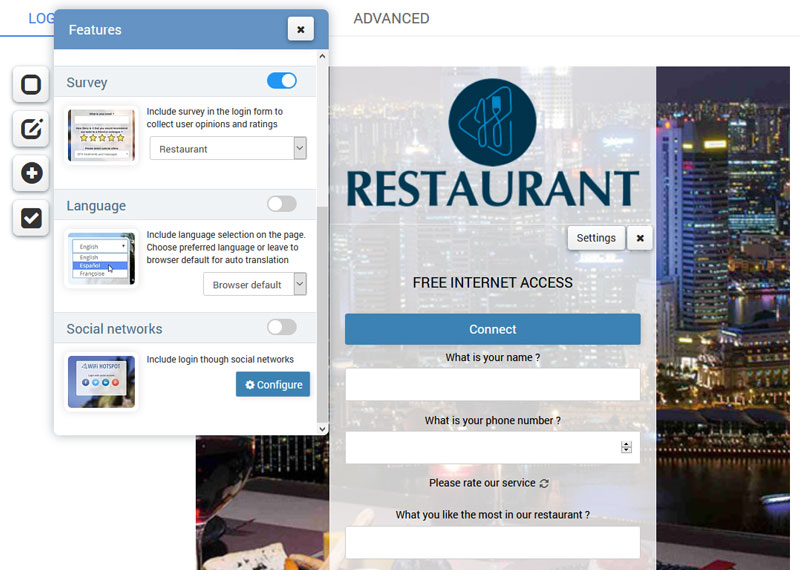 WiFi Surveys
Your WiFi is the perfect channel to collect customer surveys. Advantages over classic check-out survey include:
Guest can choose suitable time to complete it
Resolve complaints that may not be told until checkout, when it's too late
All data is consolidated into readable reports without paperwork
Follow up easily and ask guests to post reviews to TripAdvisor or Booking.com
An innovative pro-active approach to collect customer surveys
Survey system collects guest opinions through your WiFi

Higher response rate than the industry standard
Real-time survey feedback helps staff resolve complaints

Integrate survey into splash page
Start Hotspot Survey blends into login screen so you can easily implement various types of logins:
– free access with a questionnaire
– username/password login with satisfaction questions
– review for hotel departments with rating stars
Splash page can be customized with logo, background and colors.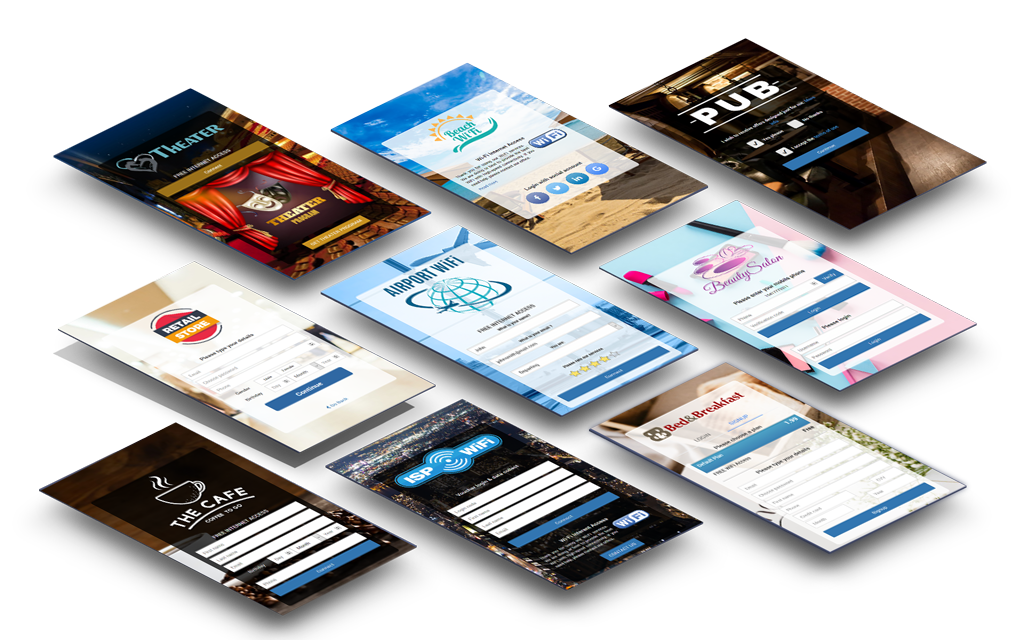 OUR CUSTOMERS