Turn your WiFi into powerful Marketing Solution to engage visitors with targeted video ads, emails, surveys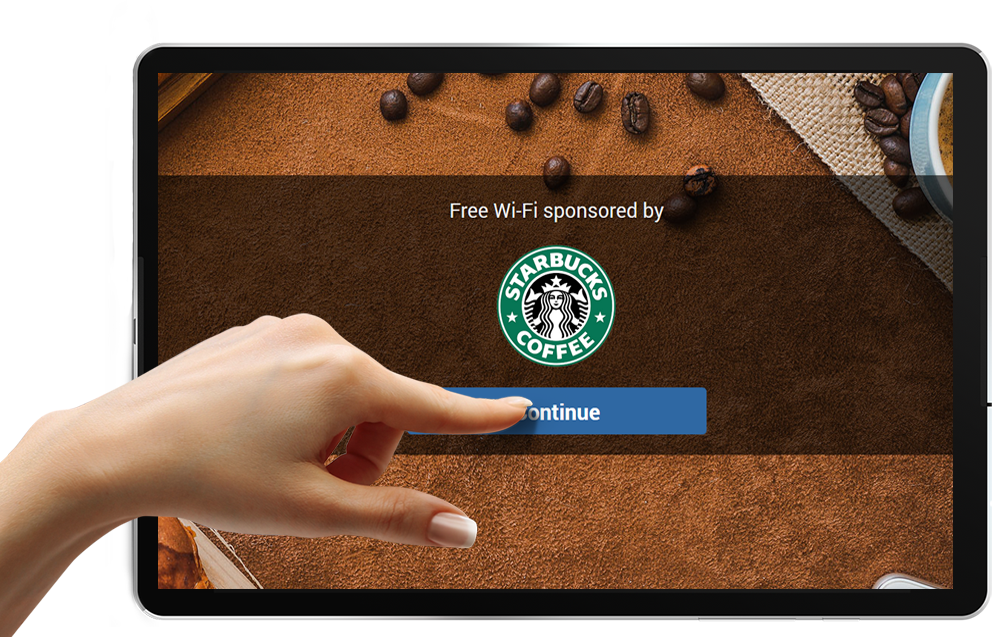 Video Ad Campaigns
Cloud WiFi Marketing software is an essential system to serve advertisements over your WiFi. Start Hotspot can display location-based video ads or fully-featured campaigns that target customers by age, gender and interest. You may run different campaigns featuring different brands, and bill by number of impressions, expiration date, or budget.
For each marketing campaign, a summarized report will be provided which can be sent to your advertisers as a performance indicators.
Video may play on the customer device from our CDN or YouTube. After watching a video, customers may go online or visit a special offer, complete the registration form or take the action you desire.
ENGAGE YOUR CUSTOMERS WITH VIDEO ADS, CAMPAIGNS AND EMAIL PROMOTIONS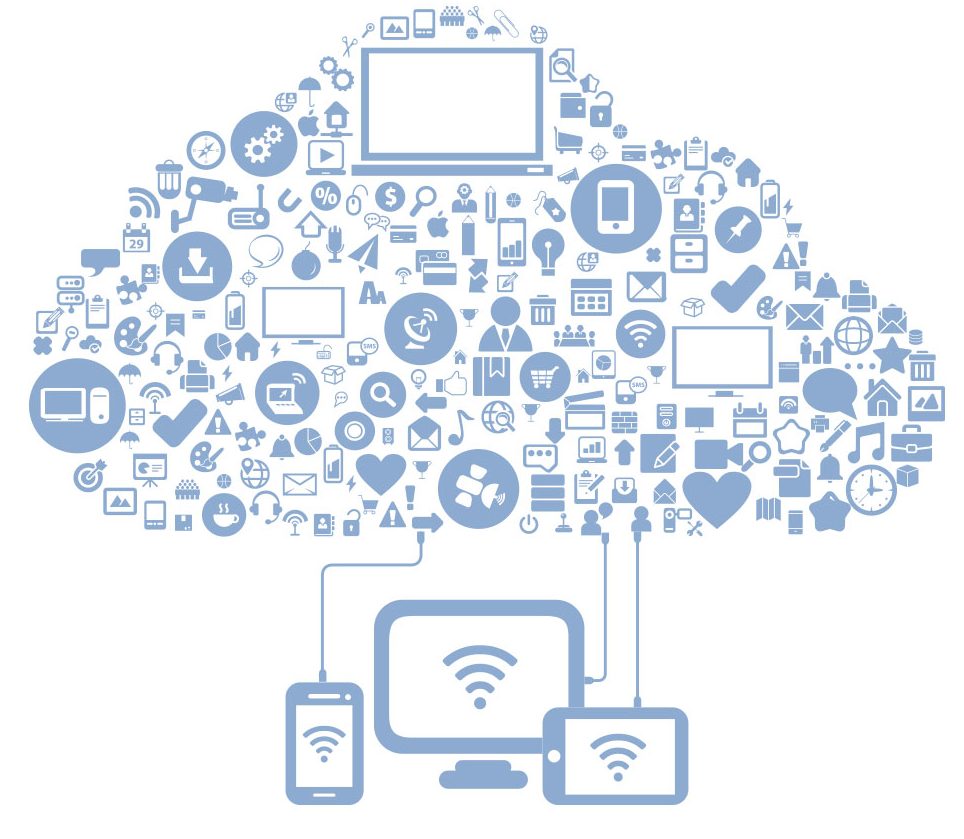 Upsell with minimal effort

Provide incentives and discounts

Create rewards or points program

Collect surveys and opinions

Send specials based on their interests

Increase after-the-sale activity
REACH CUSTOMERS THROUGH WIFI WHEN THEY ARE MOST LIKELY TO ENGAGE AND CONSUME YOUR OFFER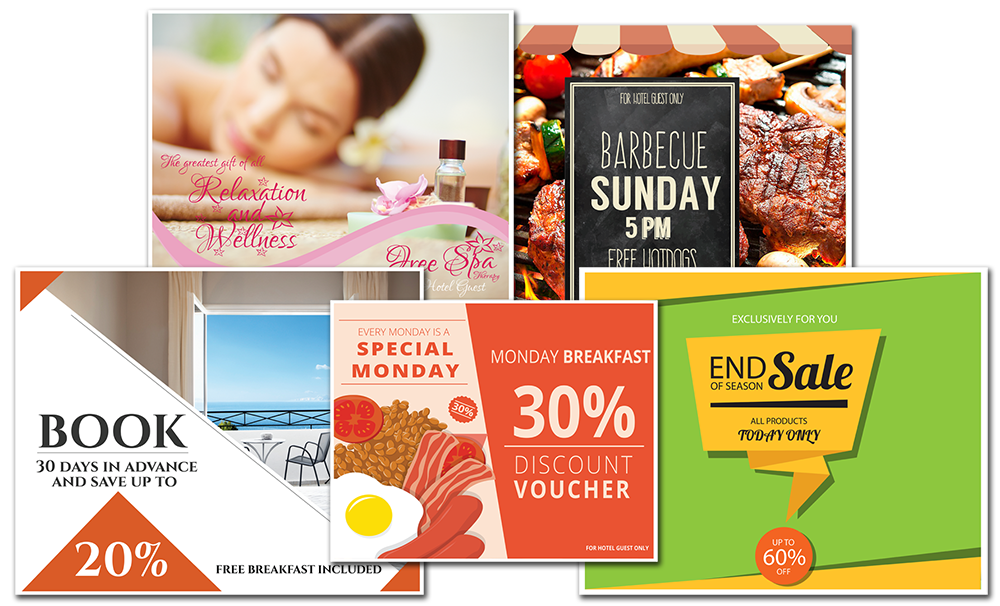 Promotions, Discounts, Coupons
Put a latest promotion, offer discounts, collect guest surveys or display coupon to be redeemed at retail store.
Start Hotspot controls user Internet access, sets limits, processes payments, engages users, provides powerful analytics and helps you run different marketing strategies to maximize revenue from your WiFi.
You will get customer email and full name so you can craft campaigns that engage and deliver results.
Email campaigns helps you send informational and marketing emails to your customers.
Once you design your email template (or customize default template), you can select target recipients, schedule Email campaign delivery time or send as soon as it's ready.
Schedule email campaings to be sent later

Follow Up with previously created email templates

Set email reminders in inbox

Target customers on specific WiFi location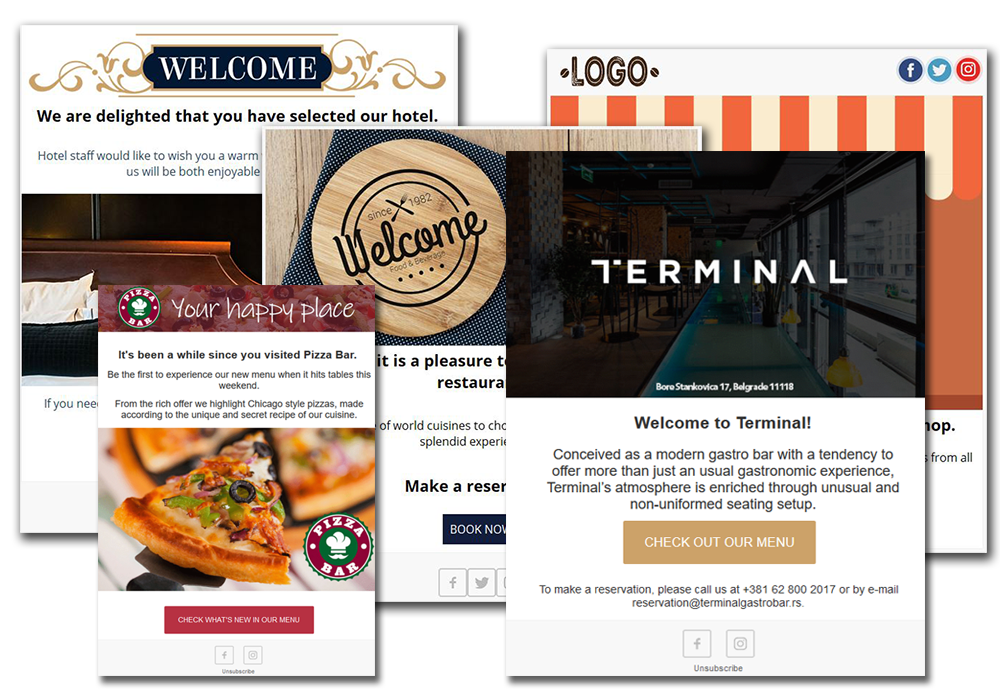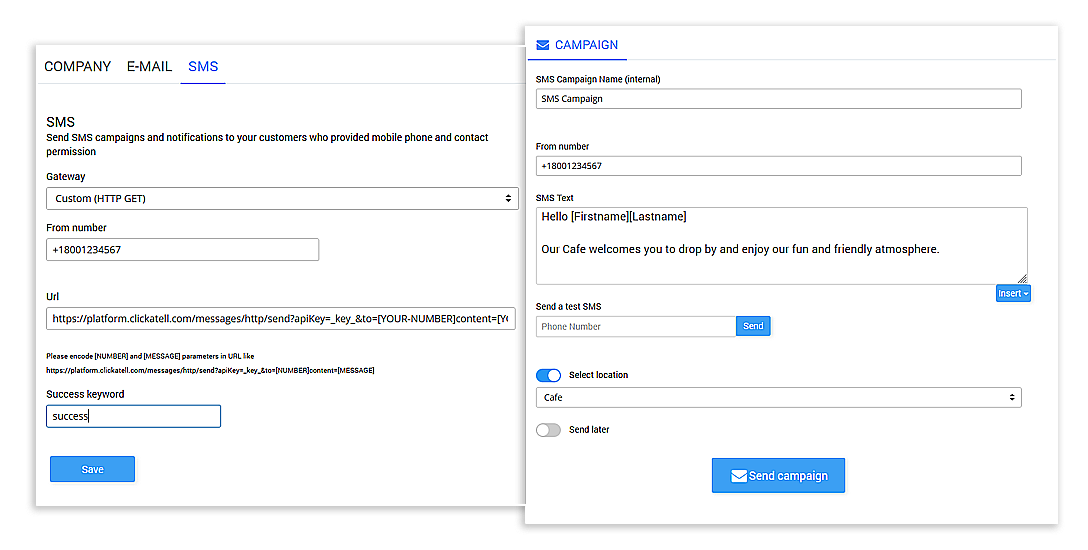 SMS Campaigns
The SMS campaigns and notifications can now be sent to users who have given permission to contact and left a phone number when logging in.
A guest must give consent to receive SMS for informational and advertising purposes.
For this feature, Contact permission should be enabled on the Splash page and users need to accept contact permission on their devices.
OUR CUSTOMERS