Automate billing of your WiFi service and keep 100% of the profits
Automate billing of your WiFi service and keep 100% of the profits


Accept credit cards, integrate with PMS, create Users and Login Codes/Vouchers.
If the guest needs high-speed access, desired Internet plan should be selected and optionally paid with a credit card.
With Hotel PMS integration, the hotel may grant premium access to selected users, or add plan costs to the guest room.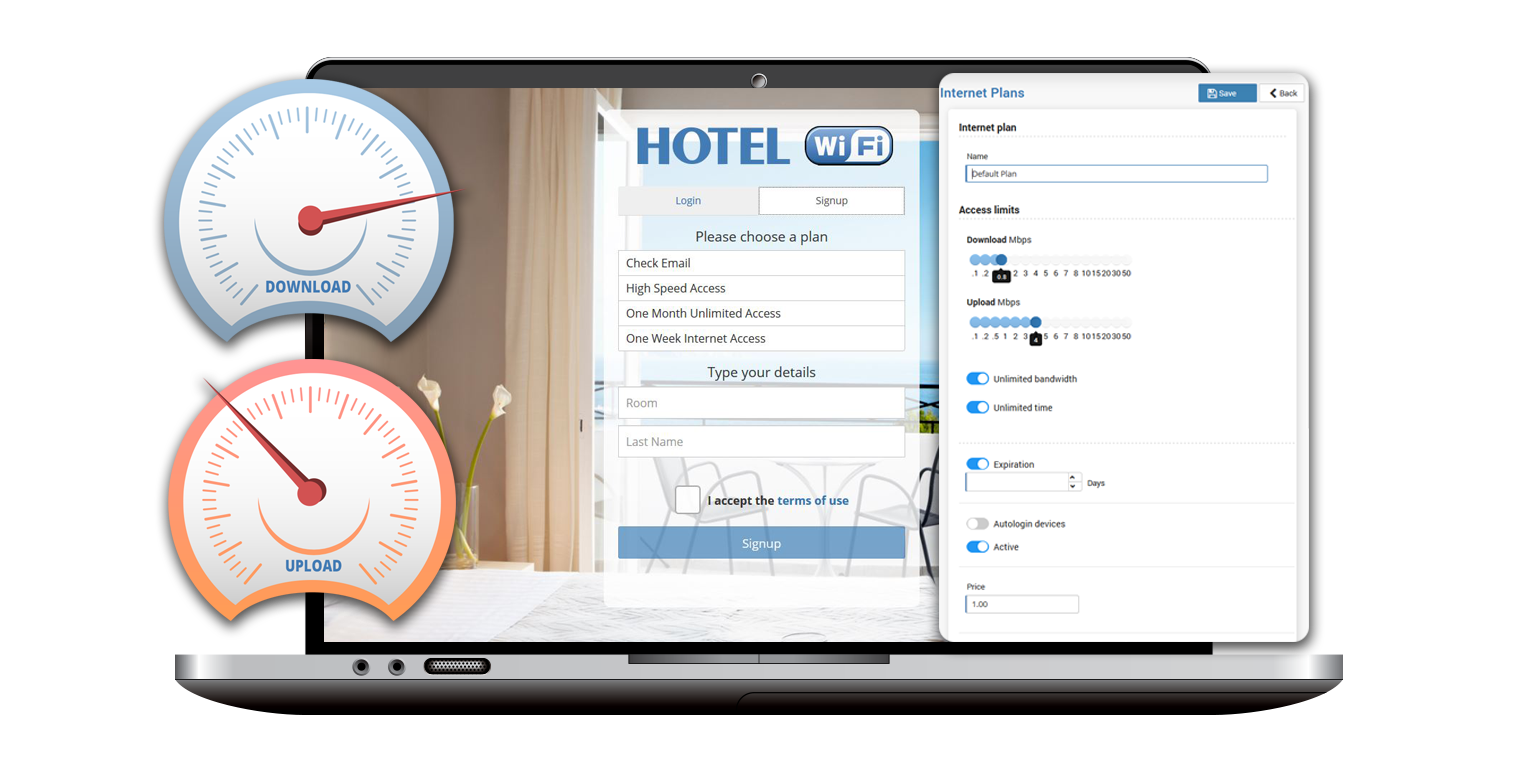 Create Highly Flexible User Accounts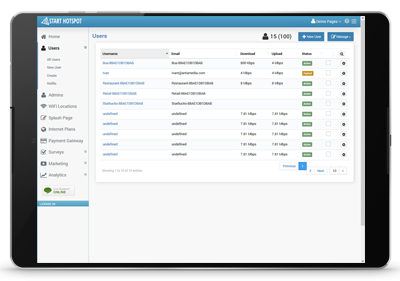 Easily create and print single or bulk user accounts, login codes and refills.
Assign an Internet plan, insert how many accounts you want to generate, select the desired type, optionally configure expiration date…
It's that simple!
WiFi Billing includes several account types.
User / Pass– Customers register for a username and password, payment is done upfront. A customer then can use the account until time and/or bandwidth quota run out. The account can be refilled with quota and/or time using a refill.
Login code / Voucher – This type of account works exactly like a User / Pass account, except it uses alphanumeric code instead of username and password.
Administrator or employee is able to modify any of the settings before generating accounts.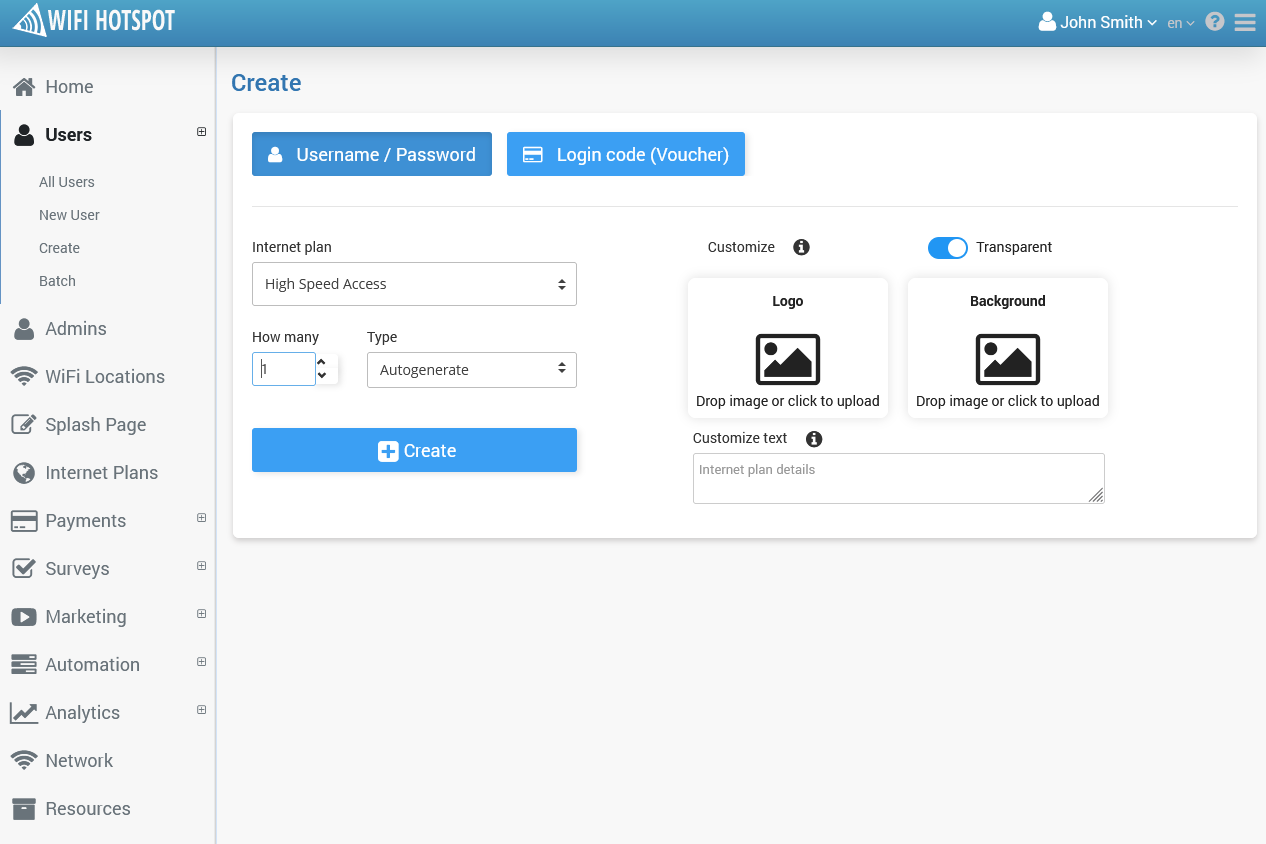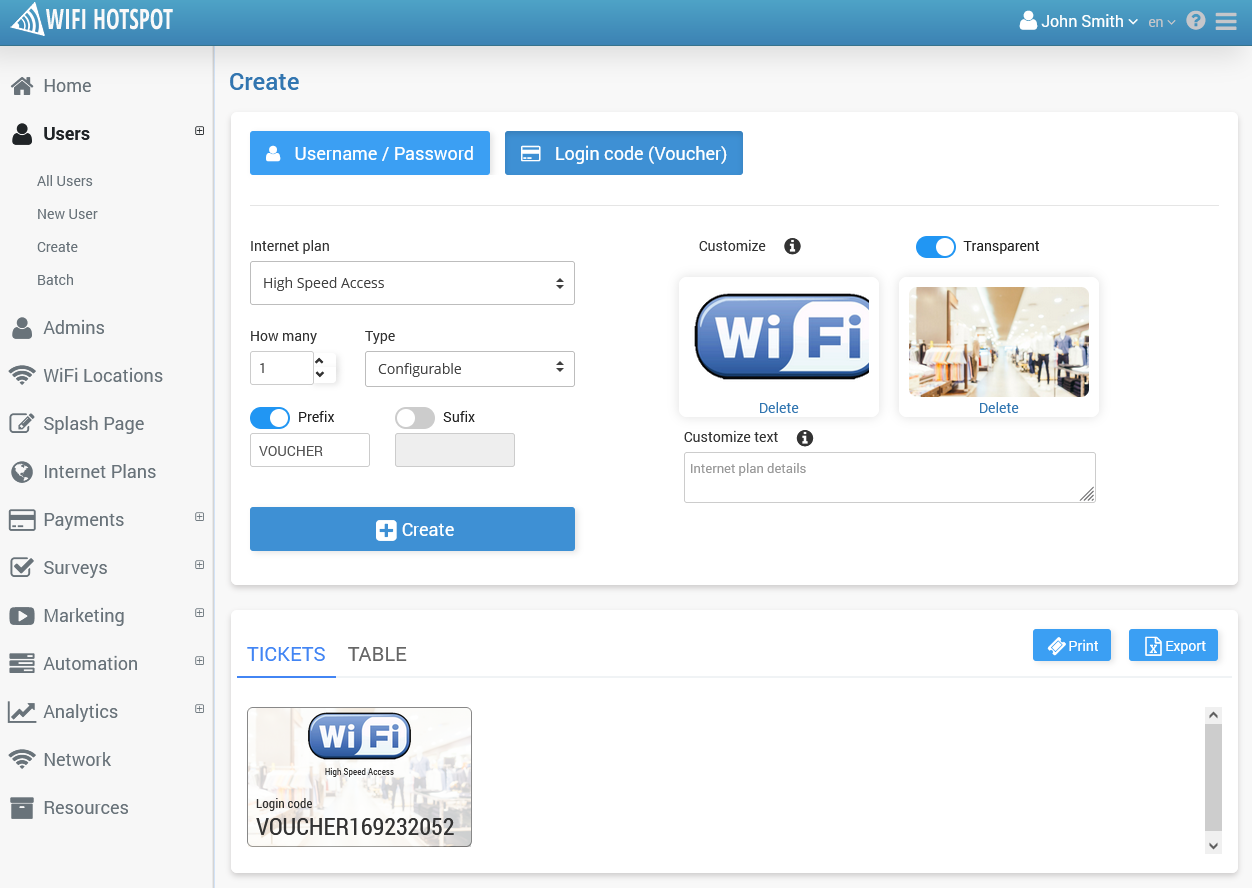 If you want to create a user account with random Username, as Type select Autogenerate.
To set Prefix and Sufix on the user account, select Configurable.
You can set fixed username or login code using Fixed code option.
Password is generated randomly for all types.
Also, you have the ability to manually update properties like download and upload rate, available time and bandwidth quota, expiration date, autologin and many more options.
Payment gateway
Payment gateway feature allows you to automate Signup process from Splash page.
Visitors who are willing to use your services can sign up for username and password, choose an Internet plan and pay with their credit card.
An account is created and the customer can browse the Internet.  You will not need staff to sell tickets.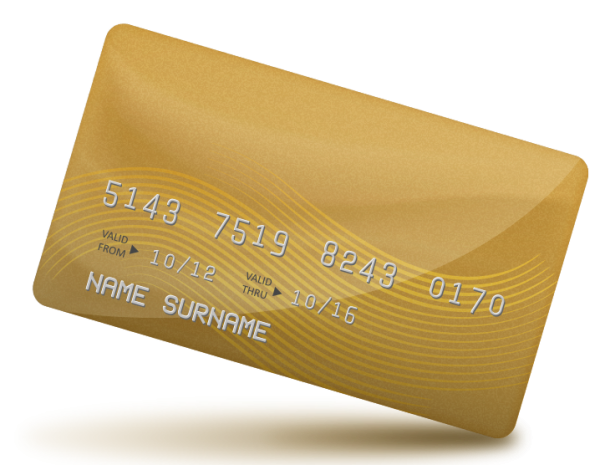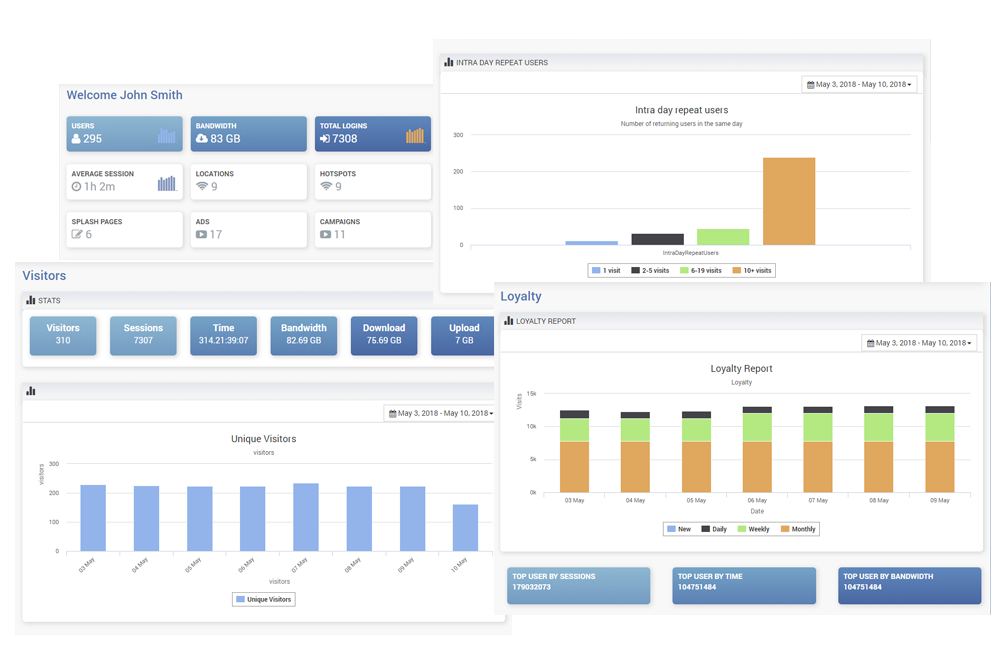 Analytics
Detailed analytics will tell you who your customers really are. Get demographics like age, gender, location and extended stats like loyalty.
Visitor stats are split into multiple reports, which include loyalty, top users, timeslots, repeating and first time visitors, gender and age breakdowns.
Collected surveys will give you real-time information about good and bad – that should be taken care of before it escalates.
With date range filter you can profile your visitors with ease, learn usage habits and prepare workable marketing activities.
WiFi Tickets App
WiFi Tickets App helps you print tickets for your guests, visitors, and users to connect to your WiFi network.
Easily create multiple tickets in one go or reprint the last ticket if you are providing multi-device or family access.
Hotels and airports may easily scan passport and create a ticket.
WiFi Tickets App is available for selected Android printers and Android phones.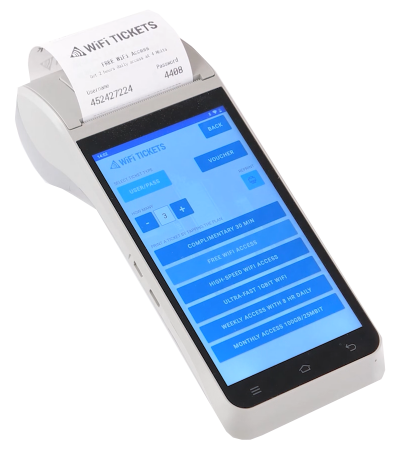 Increase profits by recruiting resellers and make them sale partners for your Internet service.
Every reseller becomes a sales point and provides WiFi tickets to nearby customers.
Resellers are credited for the reseller percent which you can customize for each reseller.
You will be able to monitor resellers activity directly from your Enterprise System web portal.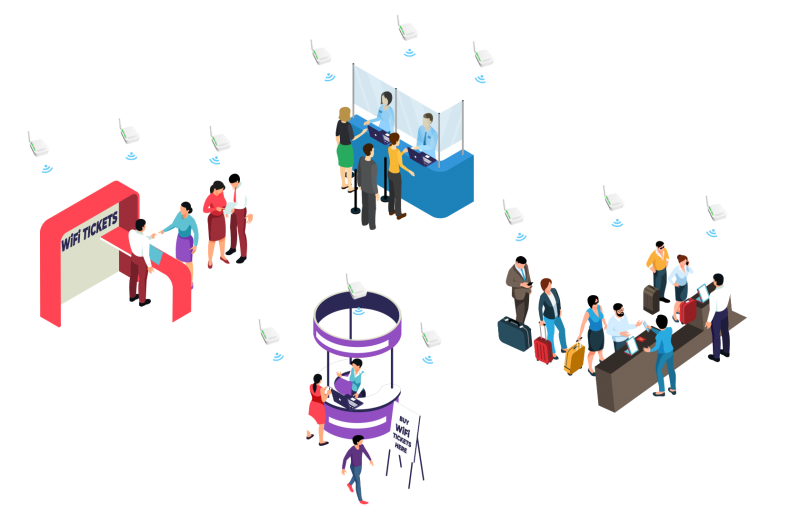 OUR CUSTOMERS