Increase the quality of life for citizens and city visitors and engage them with WiFi video ads


A fast and reliable WiFi network is expected today at all City institutions, hotels, restaurants, bars, airports, transports…
Excellent WiFi contributes to greater guest satisfaction and loyalty.
Our system provides you with both advanced WiFi network control and a reliable connection with all the guests.
It enables you to deliver video commercials and automatically sends special offers at defined time intervals, which leads to an increase in revenues from restaurants, hotels, retail stores and other services.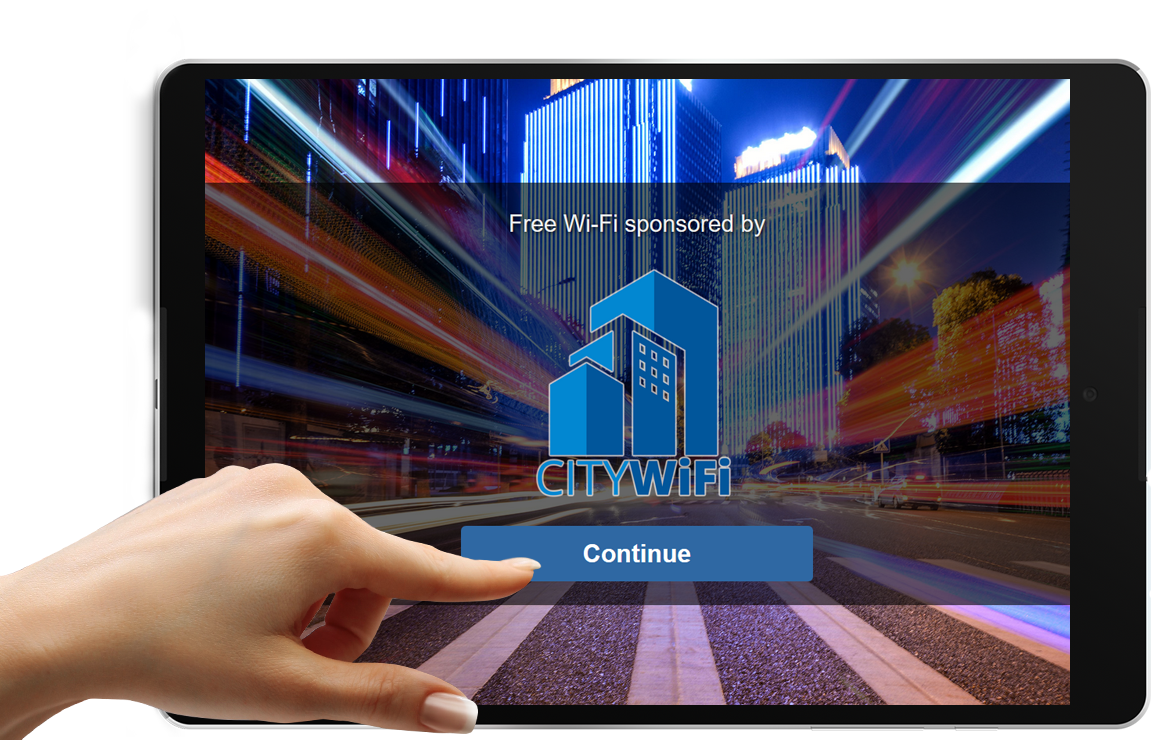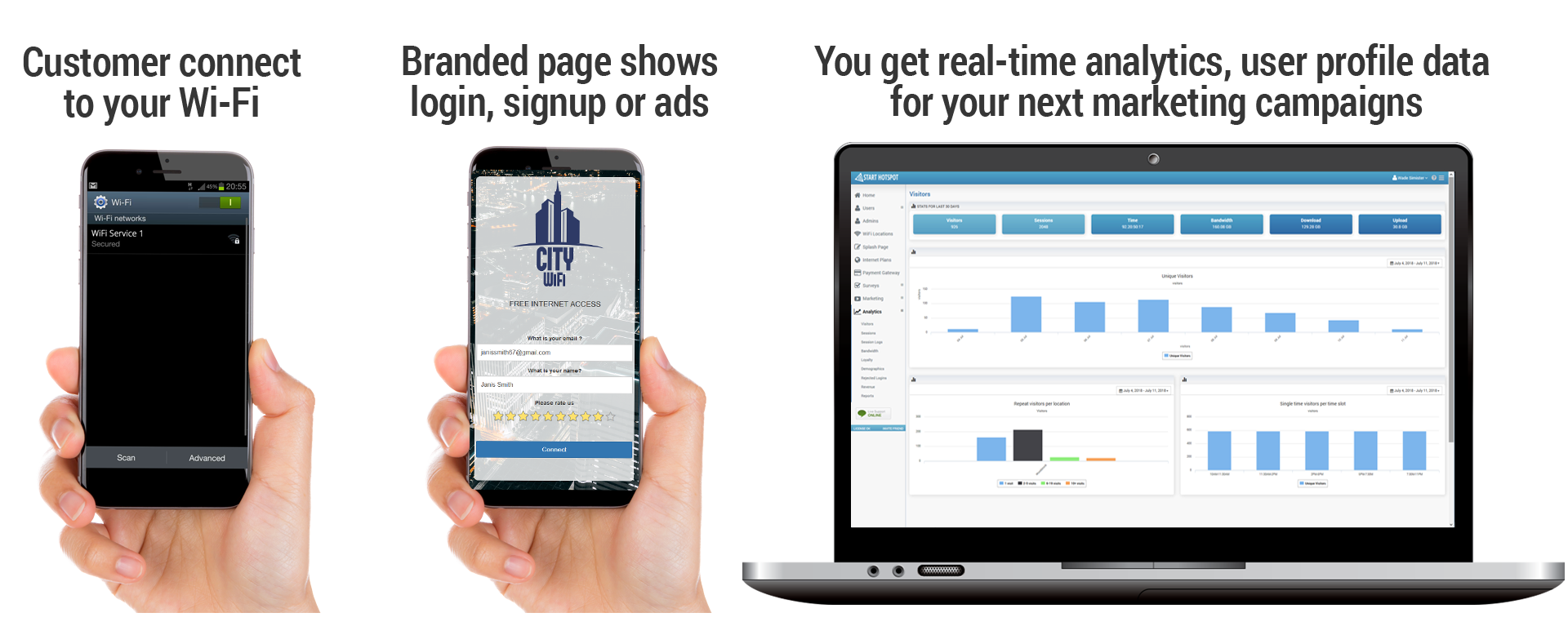 Upon accessing your WiFi network, the guest is automatically redirected to the City WiFi self-branded login page.
They may select the preferred connection method, like social login, access-code login or free access and start using WiFi.
Once logged-in, they may be redirected to view desired website or City info page.
Each connected device is limited with download and upload speed, available bandwidth transfer, time to use your service, so you can ensure excellent WiFi experience for all your guests.
Start Hotspot City WiFi software will control the session duration, speed and bandwidth, and optionally collect your guest e-mail, name, address, for your safety and info marketing activity.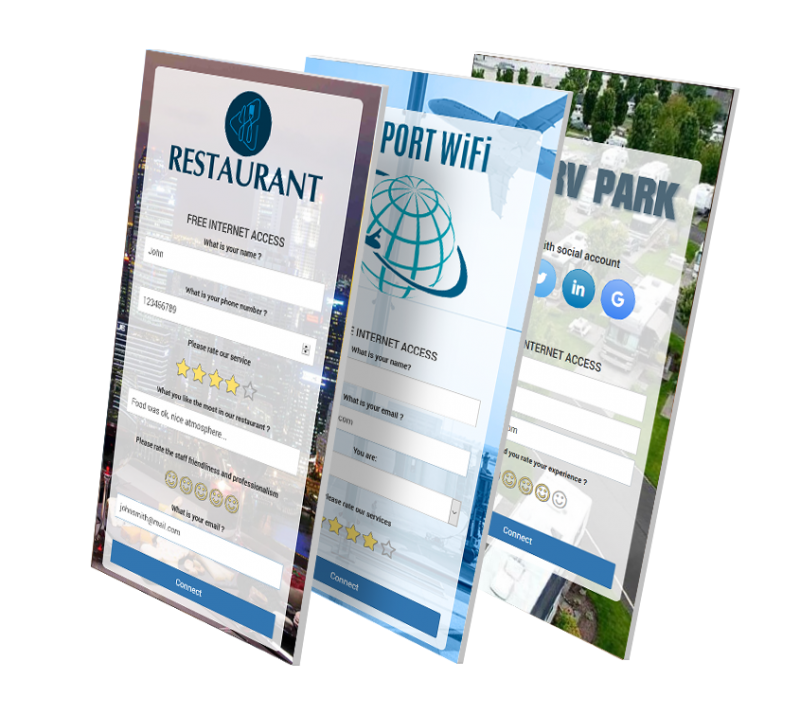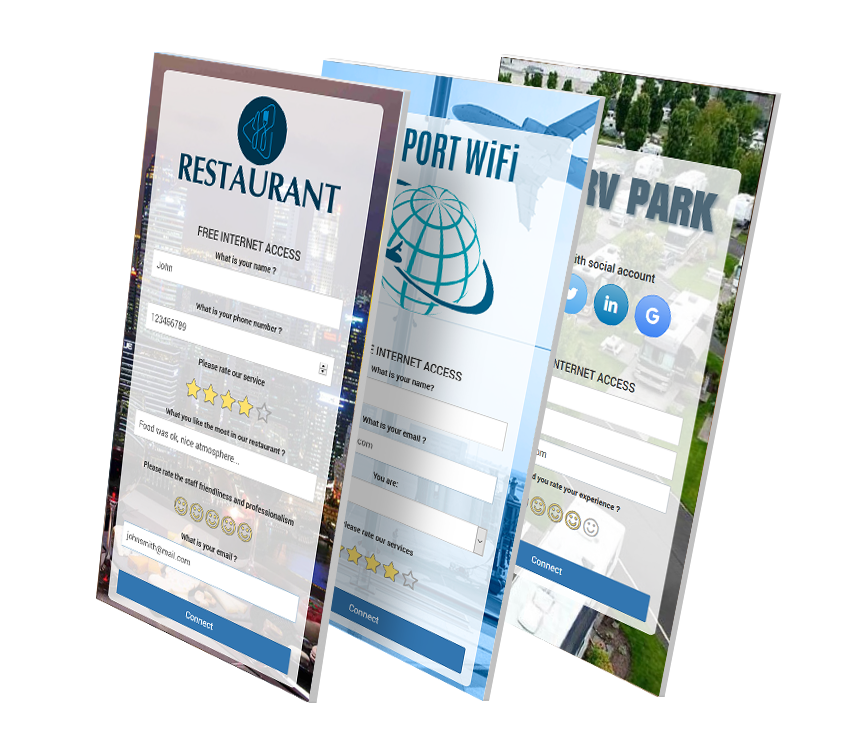 City WiFi network is a perfect channel to gather the opinions of your guests.
Gather valuable information about guests, which can be used for marketing purposes and to improve the quality of your services.
Resolve the guest complaints, about which you might not have been notified, and avoid certain unpleasant, detrimental issues.
All the data are instantly available being gathered into legible analitycs, without any paperwork.
Customer surveys can be displayed on the initial login page, or sent in an email after a defined time interval.
OUR CUSTOMERS

Start Now! We're here to help.
We'll  help you configure everything
Technical support: Email, Phone, Online chat
No obligations, zero-risk free trial