Immediately attract customers with a beautifully designed Splash page!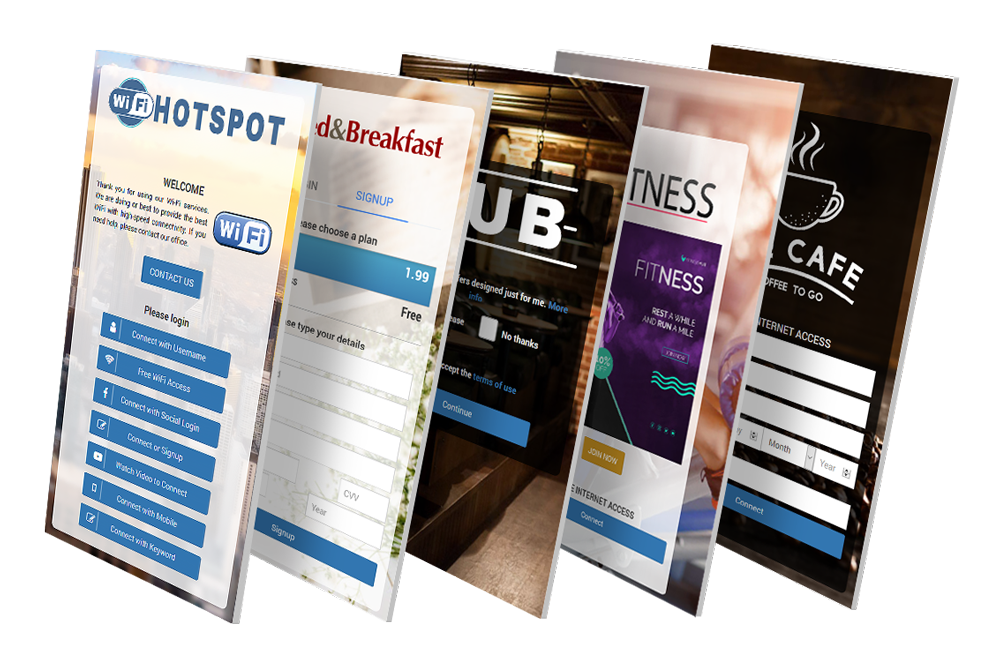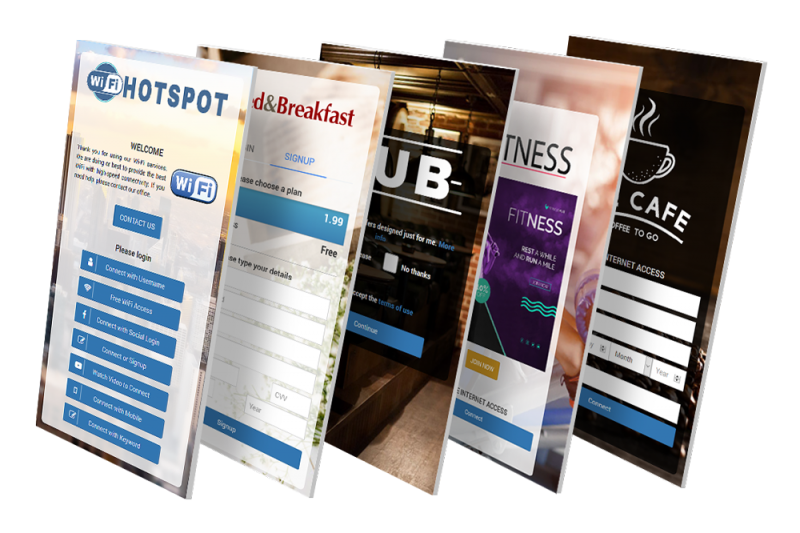 Brand new Splash Pages
The Splash page is the first thing users see when they connect to your WiFi network and it should look attractive and representative.
Knowing this, we have developed a brand new Splash page, with an incredible look, lots of amazing features, and with 40+ new Splash templates.
We made an effort to cover all industries with the new Splash page templates.
Multiple login methods
Now you can combine any type of login form or set all of them on the Splash page and let your customers choose favorite login method.
The Modern layout will show combo login buttons on the Splash page.
Click on the desired button will open the selected login form.
Clean and easy!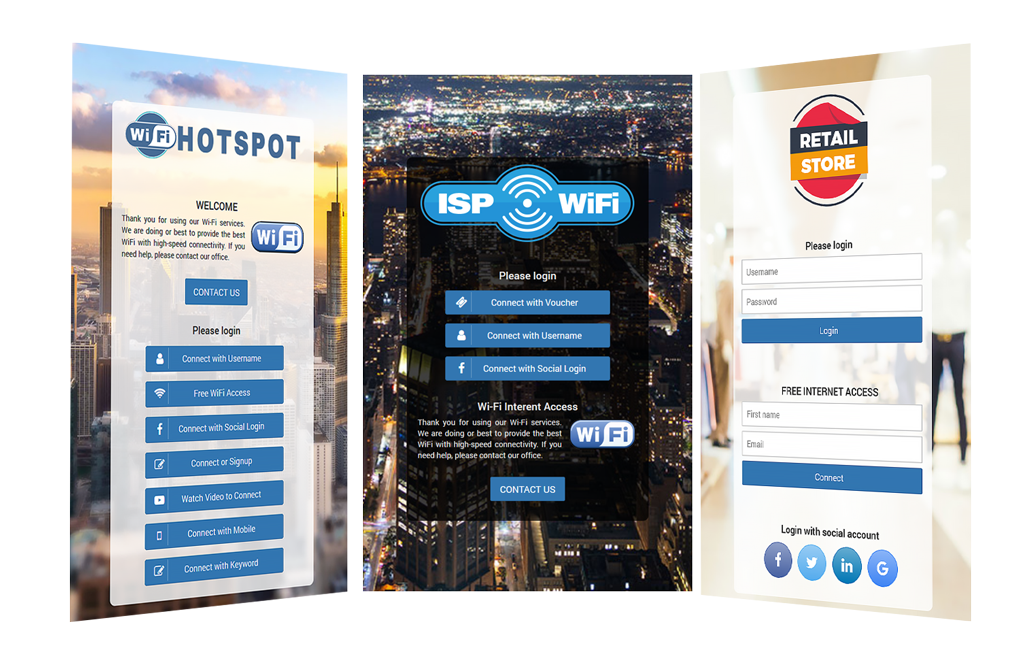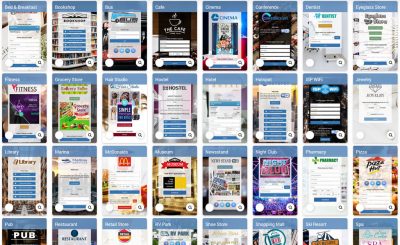 New Email templates
Our designers have prepared 48 brand new Splash page templates, covering major industries ( ISP, Restaurant, Hotel, Airport, City, Transport, Cafe & bar, Retail, Night Club, Shopping mall. etc), so you can just upload your logo and get started collecting revenue.
Splash page Editor
The next generation page editor with improved Splash page editing capabilities is implemented in the new version of Start Hotspot Cloud WiFi software.
Now you can easily just drag & drop login forms above each other and change their order quickly.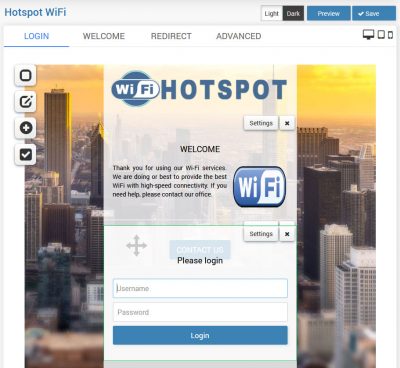 Splash page layout

You can choose classic layout to display login methods on the Splash page, or choose modern to show multiple login methods as a button selection.
If you want to keep Splash page simple with one or two login forms on it, Classic layout is perfect for you.
The Modern layout is suitable if you want to show more than 2 login methods on the Splash page.
Dark mode
The Dark mode is a new design feature that swaps the Splash page classic palette of light gray for darker shades that are designed to emit less glare at night.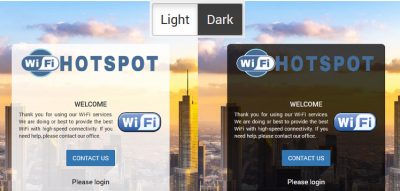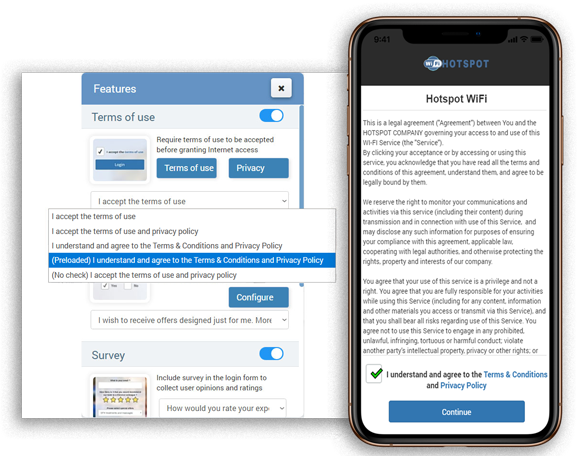 Terms of Use
More than ever is required to notify users regarding Terms of Use under which service is provided.
Write your own Terms of Use or select some of the default TOS templates.
Users must accept Terms of Use to get Internet access.
GDPR Contact Permission
Require contact permission to be accepted or denied to comply with GDPR consent requirements.
Choose one of the predefined texts to ask for consent.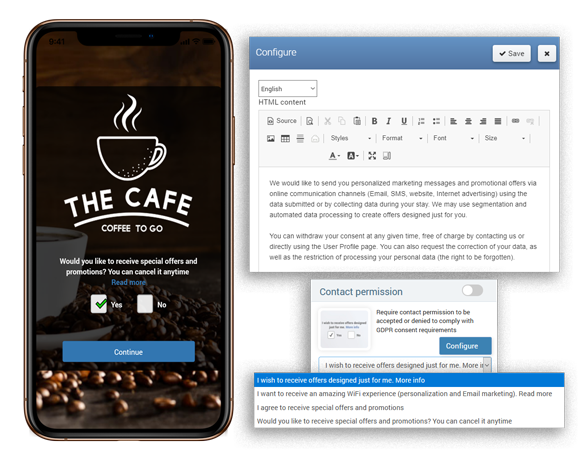 OUR CUSTOMERS

Start Now! We're here to help.
We'll  help you configure everything
Technical support: Email, Phone, Online chat
No obligations, zero-risk free trial