Customize Splash pages with your own brand, logo and background image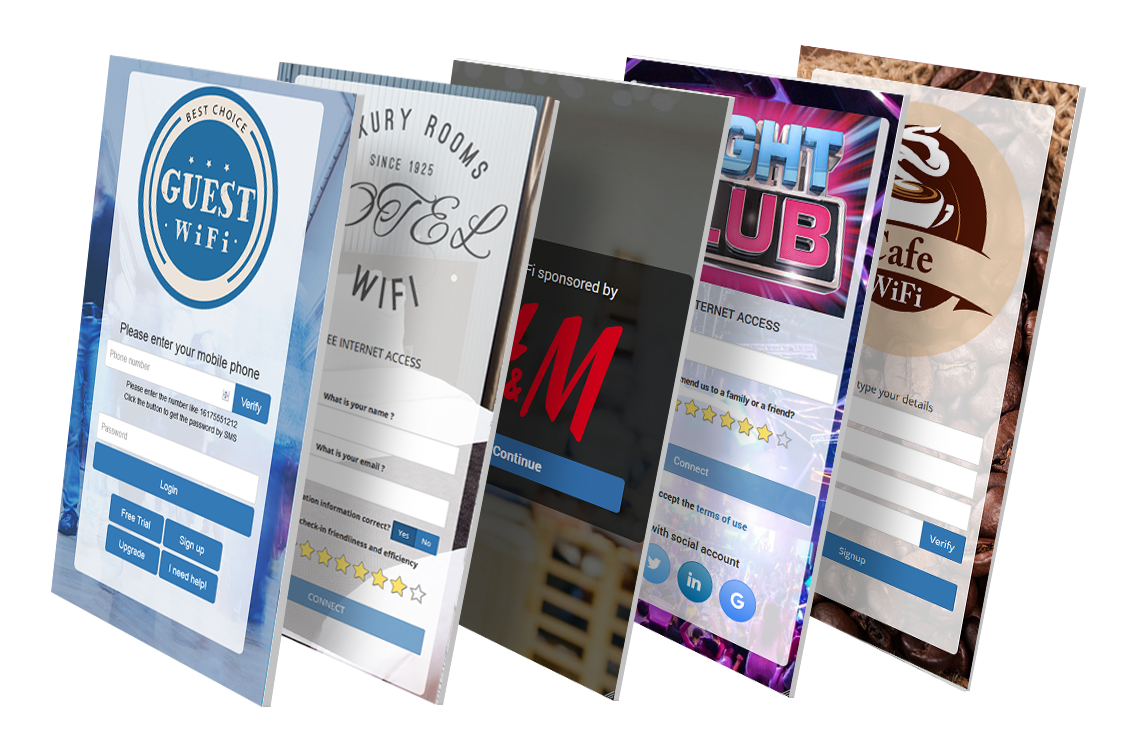 Splash Pages
Easily create new Splash page using templates and configure how will your guests start Internet session.
Customize your pages with your own brand, logo and background image with easy-to-use page editor.
You can include survey, enforce terms of use, enable social login, or include language selection. Splash editor is super-simple to use so you can quickly setup nice-looking responsive pages that look good on any device.
Splash pages for your WiFi Hotspot
Video Guide
Learn how to easily create beautiful splash pages with desired login method.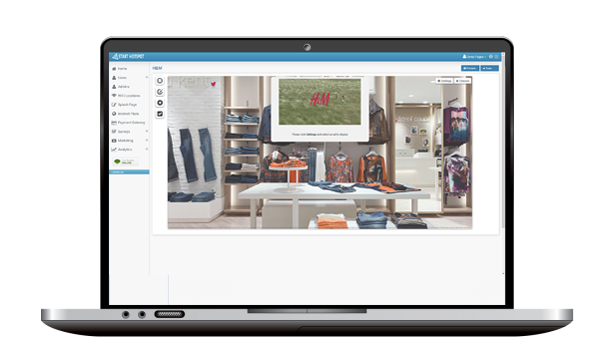 The splash page can be configured to offer free Internet, high-speed paid access, collect email and customer data, login with social network account, show video advertisements.
For example, if you offer free Wi-Fi access in exchange for video ad watching,  you have ability to set minimum watching duration, after which the guest may skip video and proceed to the landing page which contains special offer, registration or just a welcome note.
OUR CUSTOMERS

Start Now! We're here to help.
We'll  help you configure everything
Technical support: Email, Phone, Online chat
No obligations, zero-risk free trial