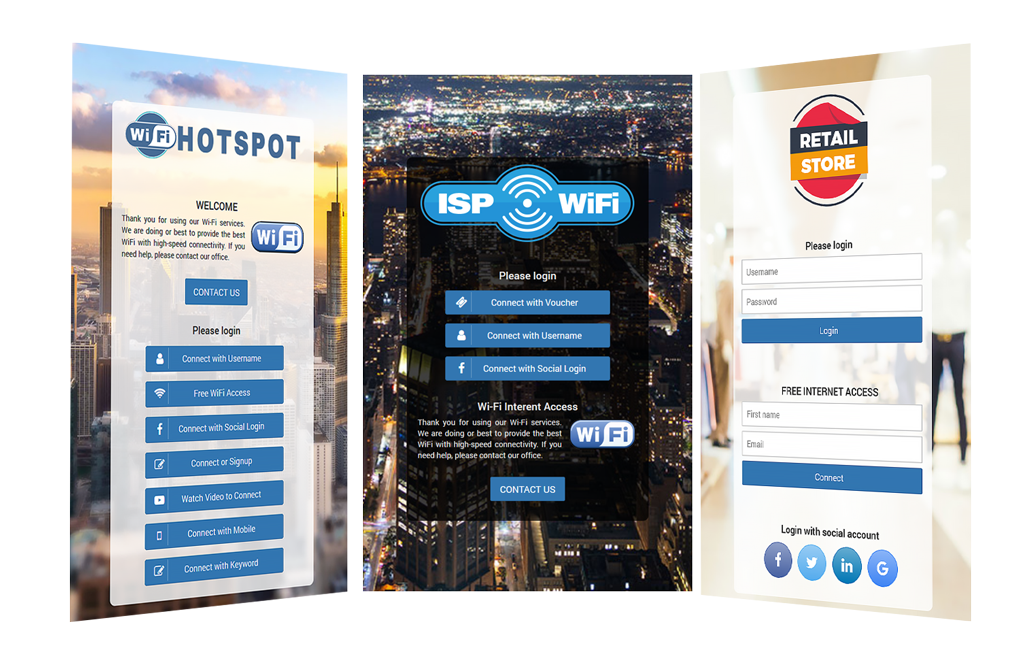 Guest WiFi Captive Portal
The captive portal is the customized login page that businesses require users to pass through before connecting to their WiFi networks.
Airports, cafes/bars, shopping malls, hotels, etc… are the most popular places to find them, but any type of business can benefit from using a captive portal.
Start Hotspot Cloud WiFi is a platform that helps you in controlling and billing your customers for Internet usage and it uses captive portal technology to show Splash page in the customer browser.
Create new or customize existing Splash pages with your own logo and background image, combine any type of login method or set all of them on the Splash page and let your customers choose their favorite login method.
The normal user experience when connecting client devices to a WiFi network with guest WiFi captive portal is that the Splash Page has opened automatically, thanks to the Automatic Detection of Captive Portal mechanism, known as CNA so that the user can see it and proceed with the authentication to get full access to the internet.
When mobile devices (iOS, Android, Windows…) detects that they are in a captive portal environment they will automatically open CNA browser.
The Splash page is the first thing users see when they connect to your WiFi network and it should look attractive and representative.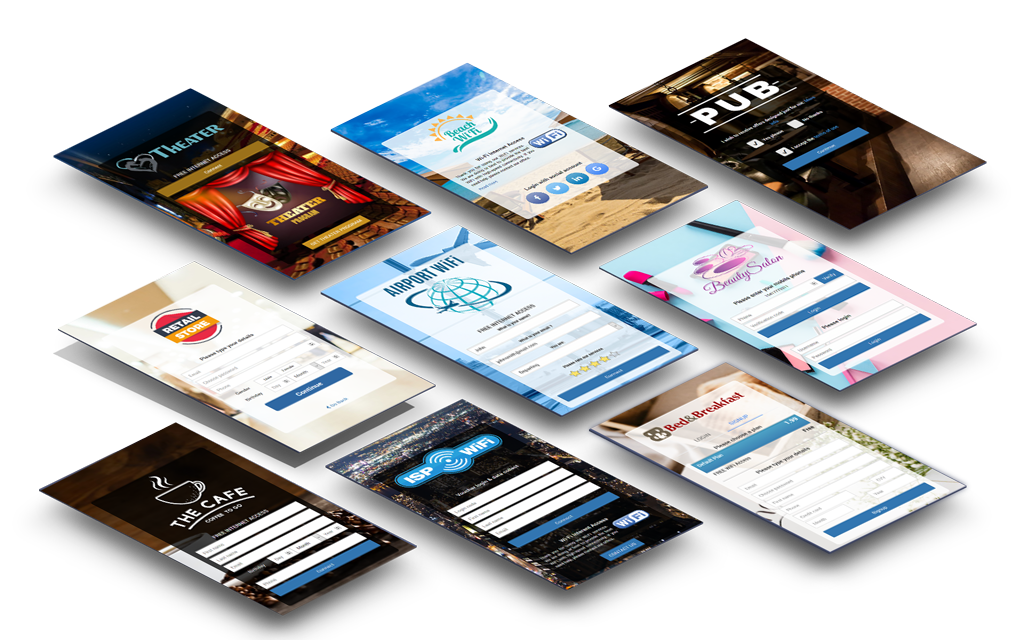 OUR CUSTOMERS