Online WiFi manager
A fast and reliable WiFi network is expected today at all institutions, hotels, restaurants, bars, airports, transports…
Excellent WiFi contributes to greater guest satisfaction and loyalty.
Start Hotspot Cloud WiFi is an online WiFi manager system that connects various devices into an intelligent WiFi network.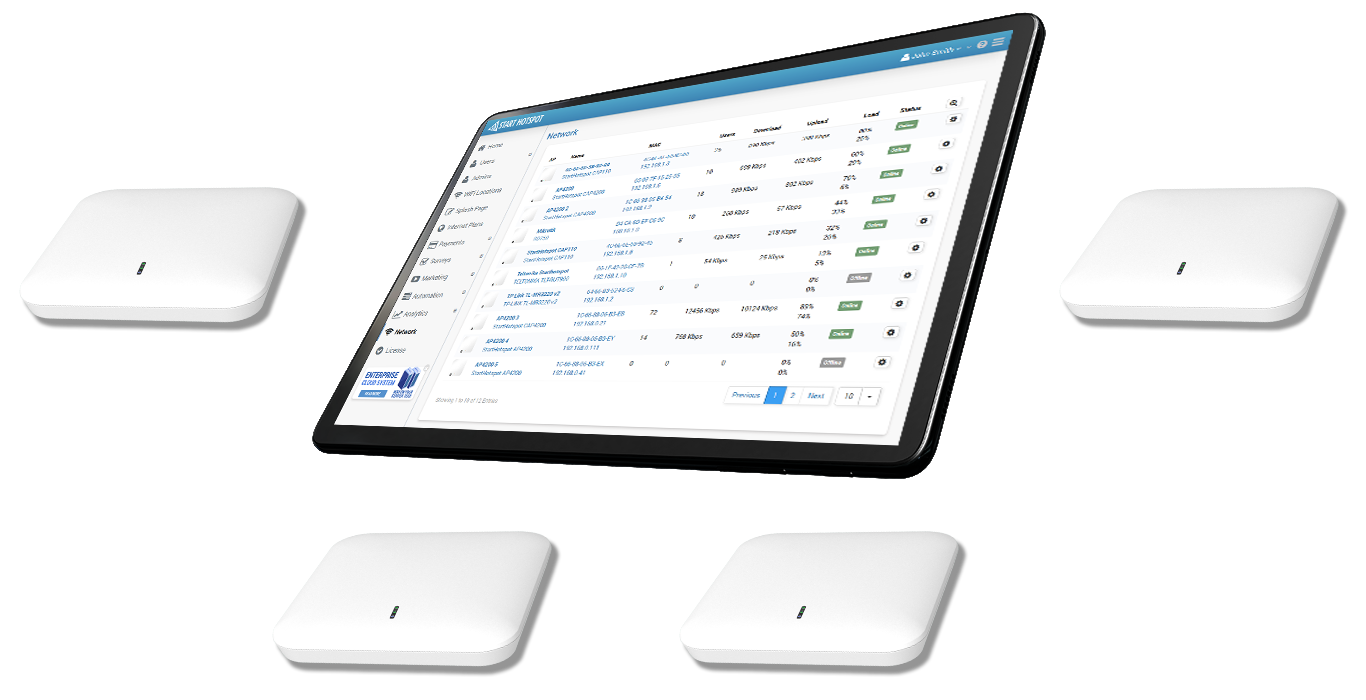 The system works on fast Microsoft Azure servers with high availability. Our online WiFi manager system provides centralized device management, WiFi network control, access methods settings, guest accounts updates, extraordinary analytics and reports, easy network expansion.
Start Hotspot Online WiFi Manager supports WiFi devices of the leading network brands: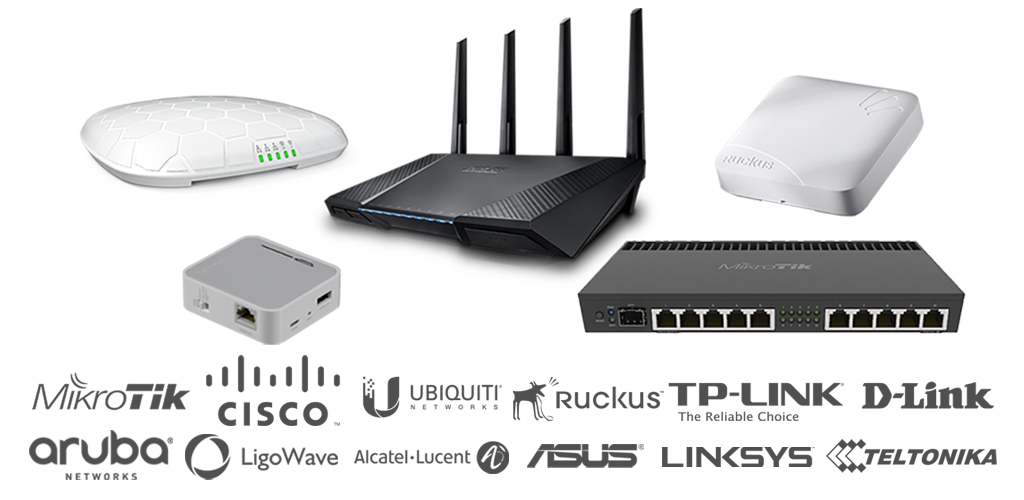 How Online WiFi Manager System Works?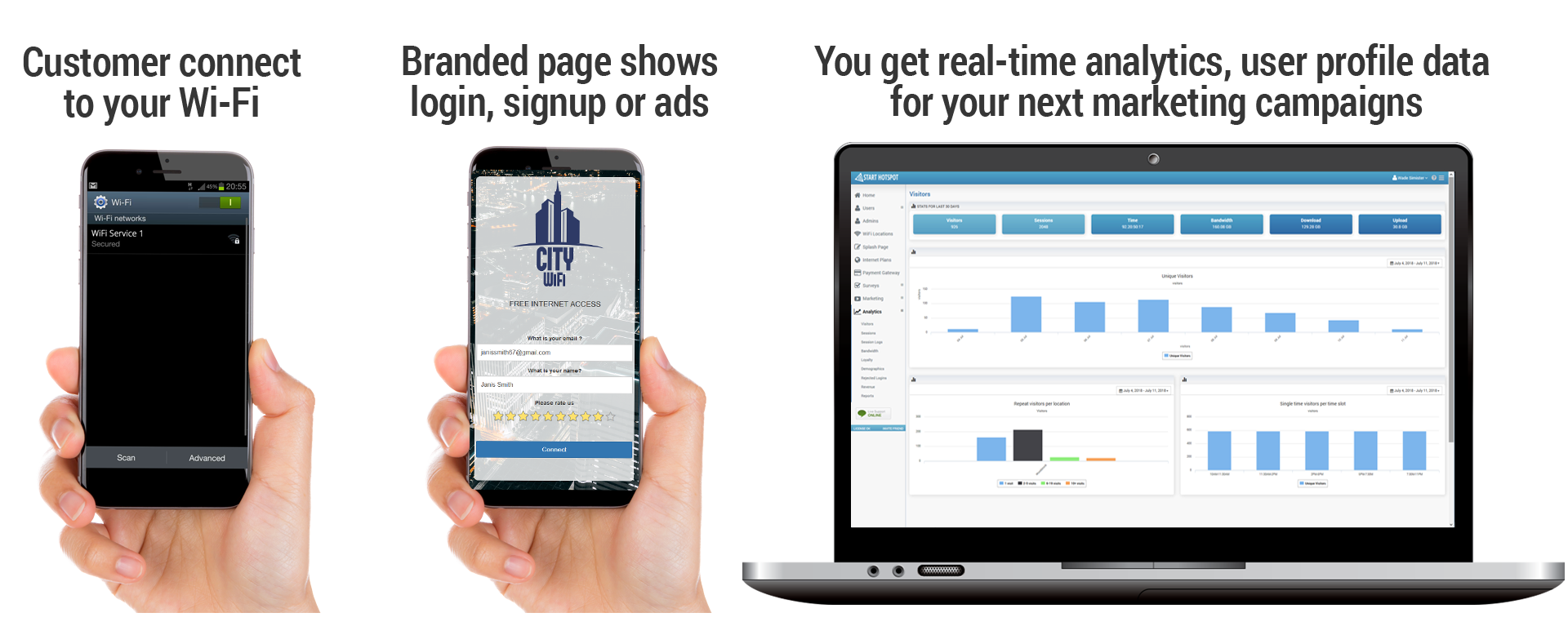 Upon accessing your hotspot, guest is automatically redirected to the  self-branded login page.
Guest may select preferred connection method, like social login, access-code login or free access and start using WiFi.
Once logged-in, guest may be redirected to view desired website or promotion page.
Each connected device is limited with download and upload speed, available bandwidth transfer, time to use your service, so you can ensure excellent WiFi experience for all your guests.
Start Hotspot Online WiFi Manager system will control the session duration, speed and bandwidth, and optionally collect your customers e-mail, name, address, for your safety and marketing activity.
WiFi Tickets App
WiFi Tickets App helps you print tickets for your guests, visitors, and users to connect to your WiFi network.
Easily create multiple tickets in one go or reprint the last ticket if you are providing multi-device or family access.
Hotels and airports may easily scan passport and create a ticket.
WiFi Tickets App is available for selected Android printers and Android phones.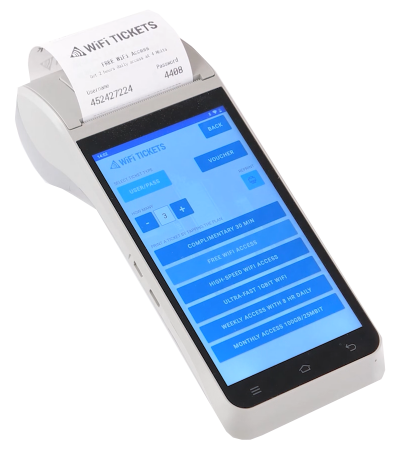 OUR CUSTOMERS