Enterprise WiFi System
ENTERPRISE WIFI SYSTEM is a platform for Cloud WiFi user management that can be deployed on your server or Virtual Machines. It consists of Captive portal, AAA Radius, database, Virtual Controller server, and builds up an Intelligent WiFi system.
Enterprise WiFi Solution will be deployed on servers hosted and managed in your company, or in a cloud environment dedicated exclusively to your business.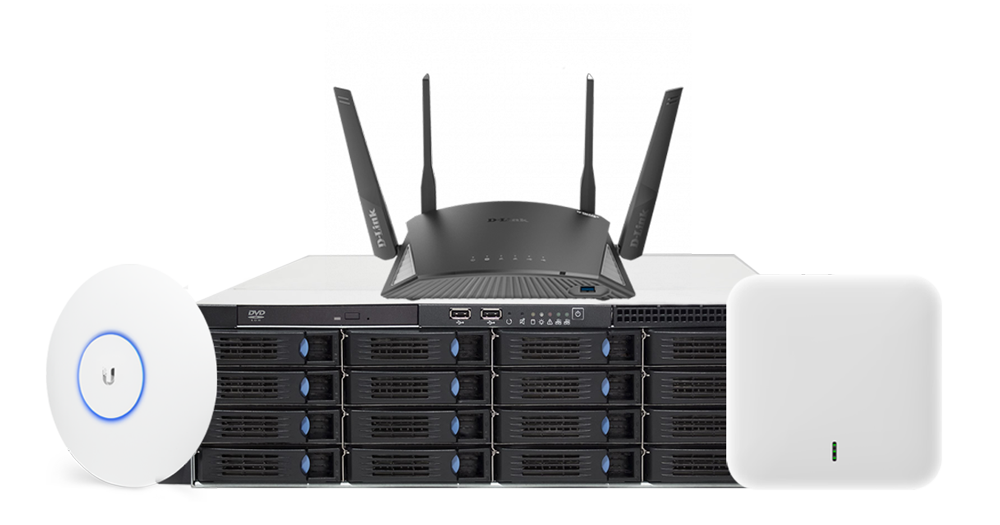 Developed and supported by industry professionals since 2006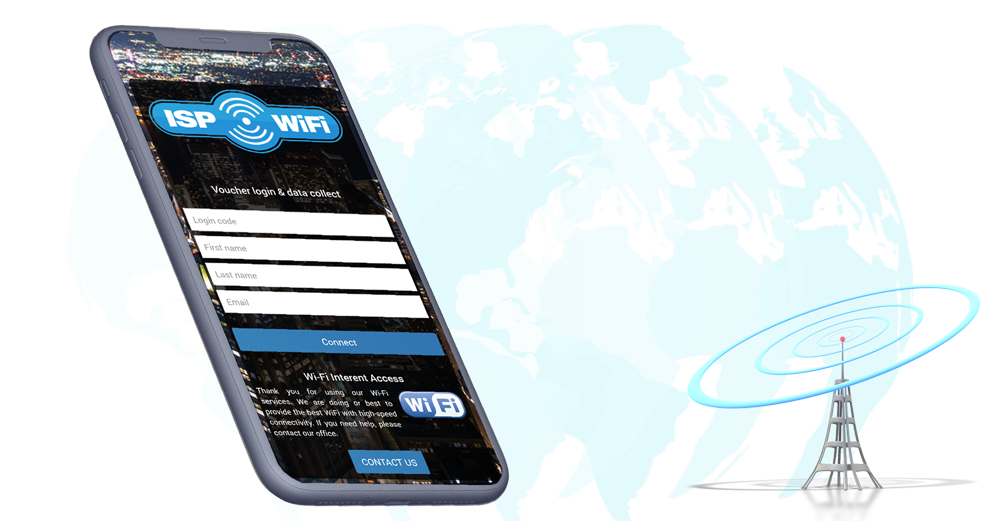 ENTERPRISE WIFI SYSTEM allows businesses (like an ISP) to run their own cloud-based system with all the features needed for successful customer management without worrying about technology changes.
We'll install a complete system on your server(s) or data center Virtual Machine(s) and maintain it. The system is scalable and can be expanded in multiple servers to increase the number of Access Points and simultaneous users connected.
RESELLERS / VARs / SYSTEM INTEGRATORS
Resell complete ENTERPRISE WIFI SOLUTION to your customers, configured with their branding, desired splash page methods, pre-loaded samples (user accounts, video ads, surveys), account hierarchy levels (system admins, billing dept, front desk, location admins).
The system can be deployed in one or multiple VM, located in the cloud, or their data center.
Earn repeated commissions with every yearly subscription without additional efforts.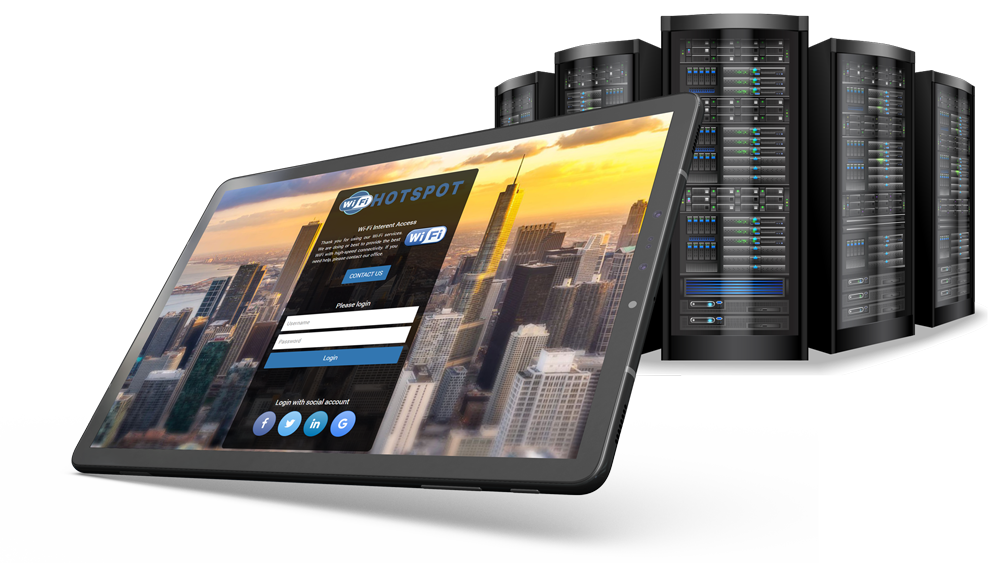 If your company has a complex network implementation, stringent security needs, or sensitive data Enterprise Cloud WiFi is a perfect solution for you.
Enterprise Cloud WiFi implementation on hosted servers is essential for some companies, especially those that prefer to have more control over costs and IT infrastructure.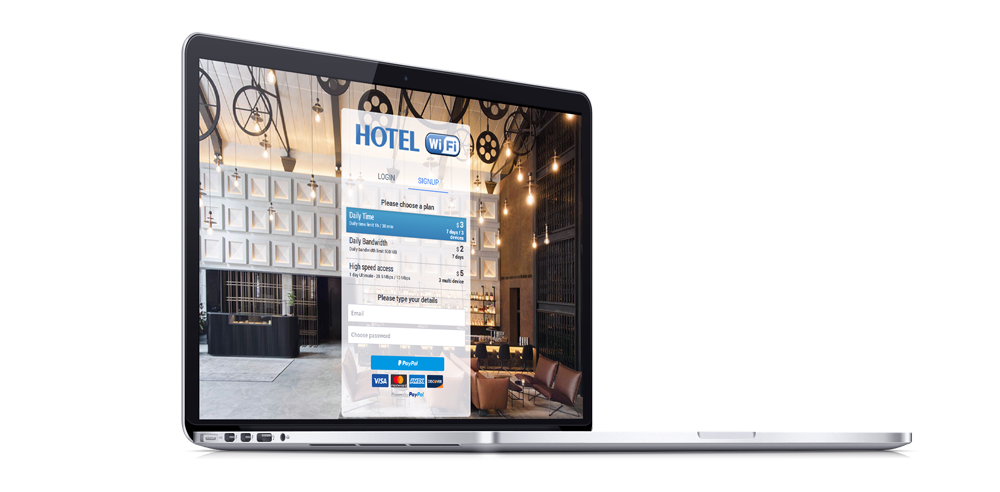 Deploy the industry-leading HSIA system built by professionals from 2006 and used by world-leading hospitality brands.
Install ENTERPRISE WIFI SYSTEM in your hotel, resort, or hotel chain.
Achieve roaming between all hotel locations with a single customer account.
System supports all major hardware manufacturers and network equipment installed in your hospitality locations.
ORGANISATIONS / GOVERNMENT  
Provide WiFi access within your organization while keeping all customer data secure in your own servers and network.
Data will not leave your network, which usually happens with all cloud wifi providers.
Configure backup methods standardized in the organization to additionally protect from data loss.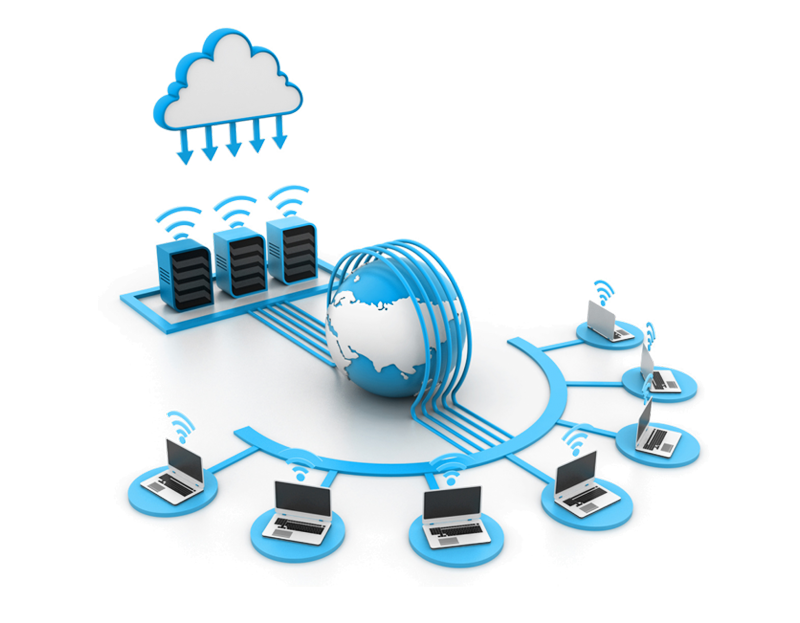 $2490 $1990
yearly
50 APs
50 LOCATIONS
$3490 $2990
yearly
100 APs
100 LOCATIONS
• PREMIUM FEATURES INCLUDED
• MAINTENANCE AND NEW FEATURES INCLUDED
• AAA RADIUS SERVERS INCLUDED
• LARGER PACKAGES AVAILABLE WITH UNLIMITED APS
• OPTIONAL BRANDED HOTSPOTOS
• INSTALLS ON YOUR SERVER OR CLOUD VM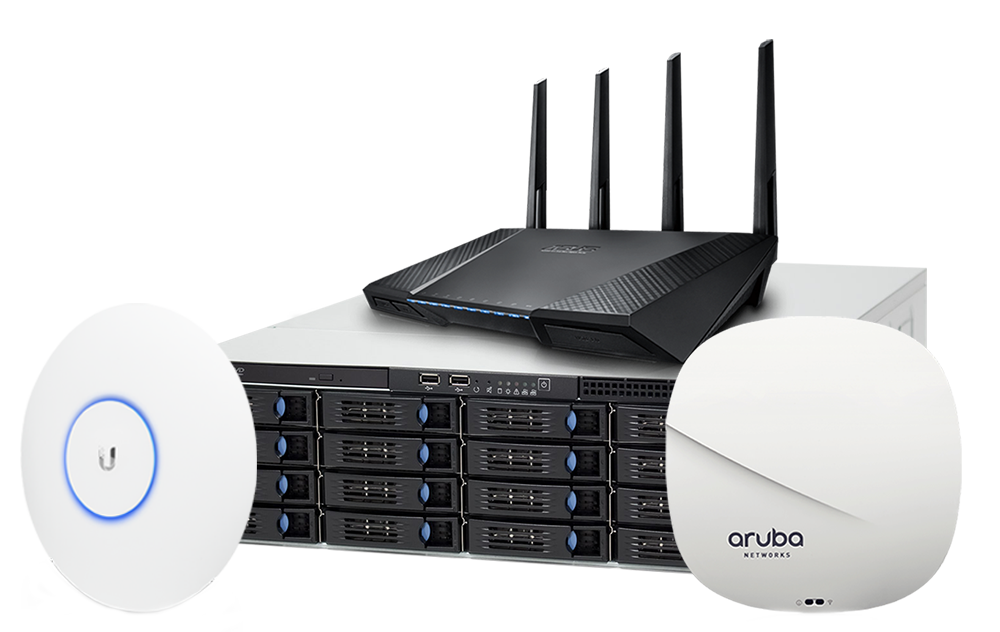 • Easy onboarding of new customers
• Assign licenses to each customer and control their access and limits
• Whitelabel so you can resell at your own price and under your own brand
• Locally hosted in server or dedicated VM
• Remotely monitor and control access points loaded with HotspotOS
• Easy WiFi roaming for customers when multiple APs are installed
• Low latency time
• Yearly cost for 100 APs – $2990 , which equals to $2.49 /AP monthy or $29.8 /AP yearly
• Resell at $70-$100 per year with 100%-150% margin
• Expand to the larger license when you reach 100 APs
• HotspotOS (access point operating system) can be branded with your name and logo.
• Order Access Points preloaded with branded HotspotOS, for a full branded experience.
• Onboard new customers easily just by connecting APs in their premises.
ENTERPRISE CONTROLLER helps to connect various access points into an intelligent WiFi network. Virtual integrated controller manages user roaming and access points operations to ensure contstant uptime for all devices.
It provides centralized device management, WiFi network control, access methods settings, guest accounts updates, extraordinary analytics and reports, easy network expansion.
System provides both advanced WiFi Access Point network control and a reliable connection with all users. Track your customer's behaviors, analyze the demographics and habits of your clients, display location-based ads or fully-featured Email marketing campaigns that target customers by age, gender, and interest.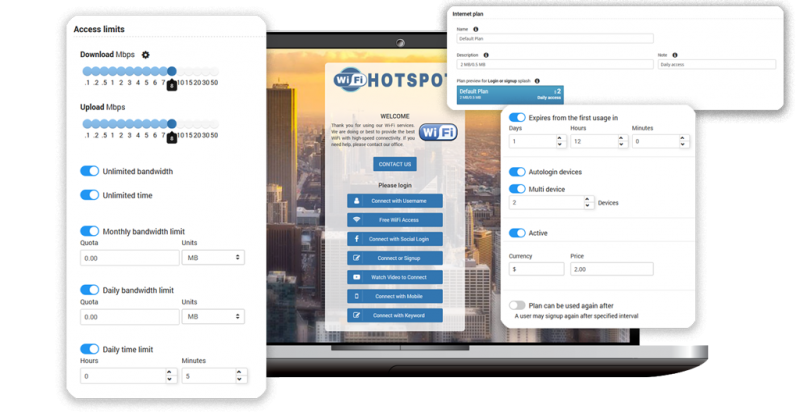 Enterprise WiFi Software Features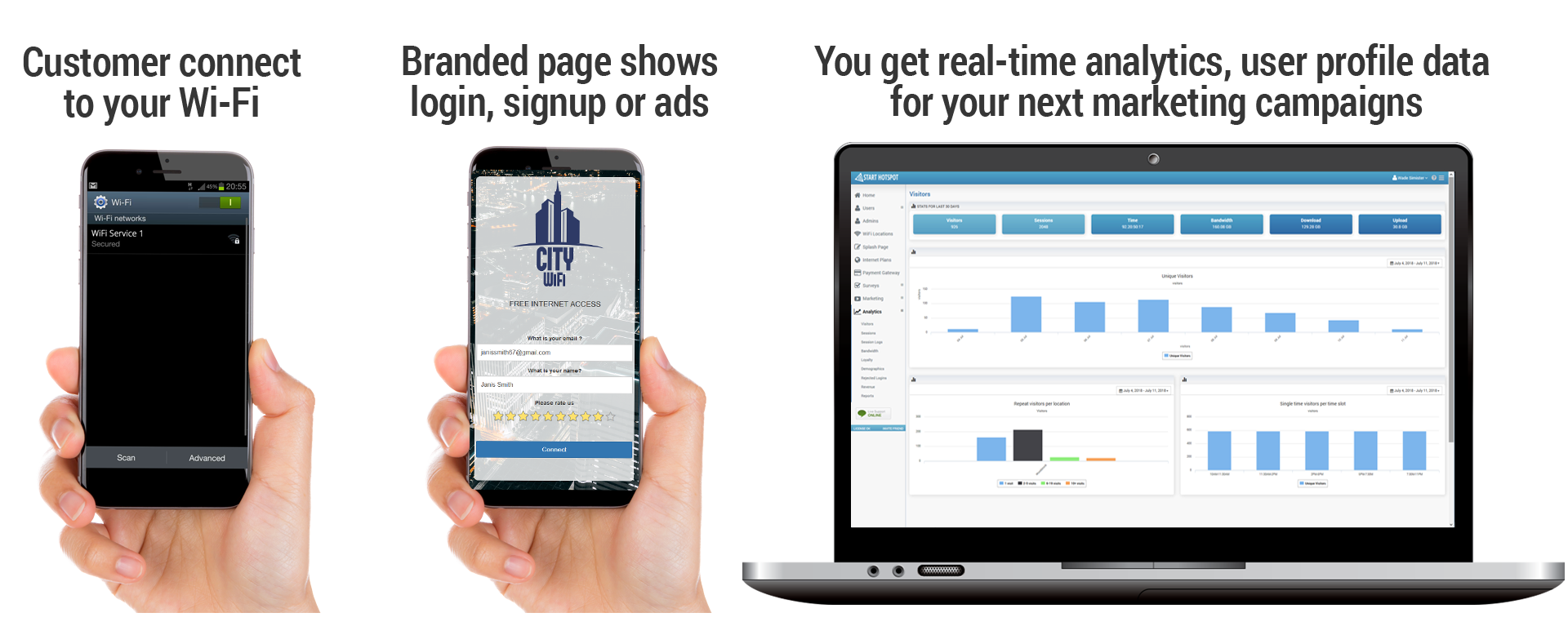 Upon accessing your WiFi network, the guest is automatically redirected to your WiFi self-branded login page.
You can easily customize the welcome page by setting the logo and background and the ways in which your guests can access the Internet. They may select the preferred connection method, like user/login, access-code login, free trial access or social login and start using WiFi.
Once logged-in, they may be redirected to view desired website or info page. Each connected device is limited with download and upload speed, available bandwidth transfer, time to use your service, so you can ensure excellent WiFi experience for all your guests. Enterprise WiFi software will control the session duration, speed and bandwidth, and optionally collect your guest e-mail, name, address, for your safety and info marketing activity.
WiFi Tickets App
WiFi Tickets App helps you print tickets for your guests, visitors, and users to connect to your WiFi network.
Easily create multiple tickets in one go or reprint the last ticket if you are providing multi-device or family access.
Hotels and airports may easily scan passport and create a ticket.
WiFi Tickets App is available for selected Android printers and Android phones.