Build your WiFi service and scale as you grow using our Cloud WiFi platform.
With minimal investment for access points/routers and subscriptions, you can have fast ROI and low cost for your customers.
Create Free or paid WiFi with vouchers, social, OTP, card payments, PMS, video ads.
Includes splash page branding, user Internet plans, surveys, automation, API, analytics, HotspotOS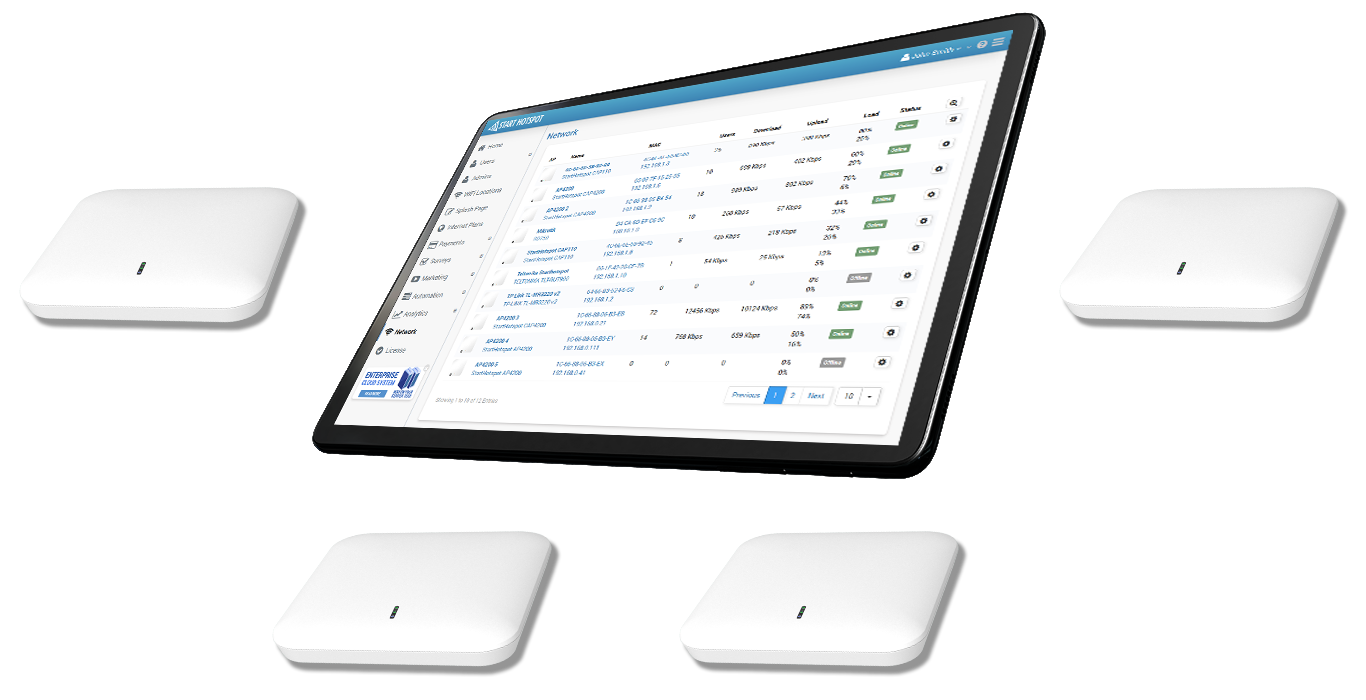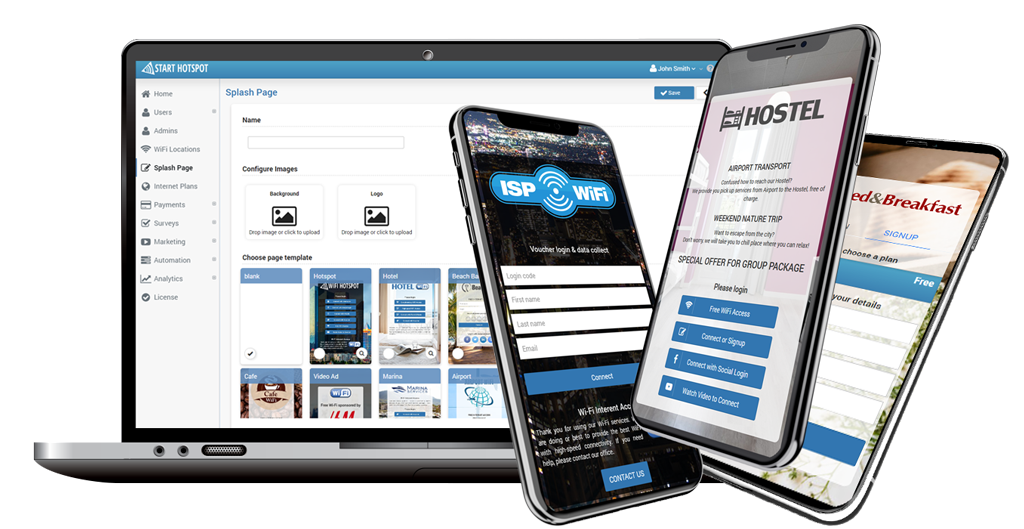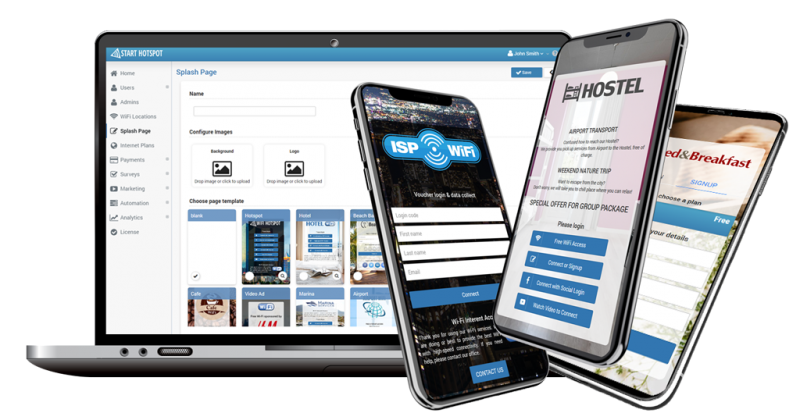 Start Hotspot is a Cloud WiFi service of great possibilities which connects various devices into an intelligent WiFi network.
It provides centralized WiFi management, hotel WiFi network control, access methods settings, guest accounts updates, extraordinary analytics and reports, easy network expansion.
Start Hotspot Cloud WiFi solution precisely controls the Internet access speed, data transfer and a number of devices which a guest can connect to WiFi.
Start Hotspot Cloud WiFi system works on fast Microsoft Azure servers with high availability.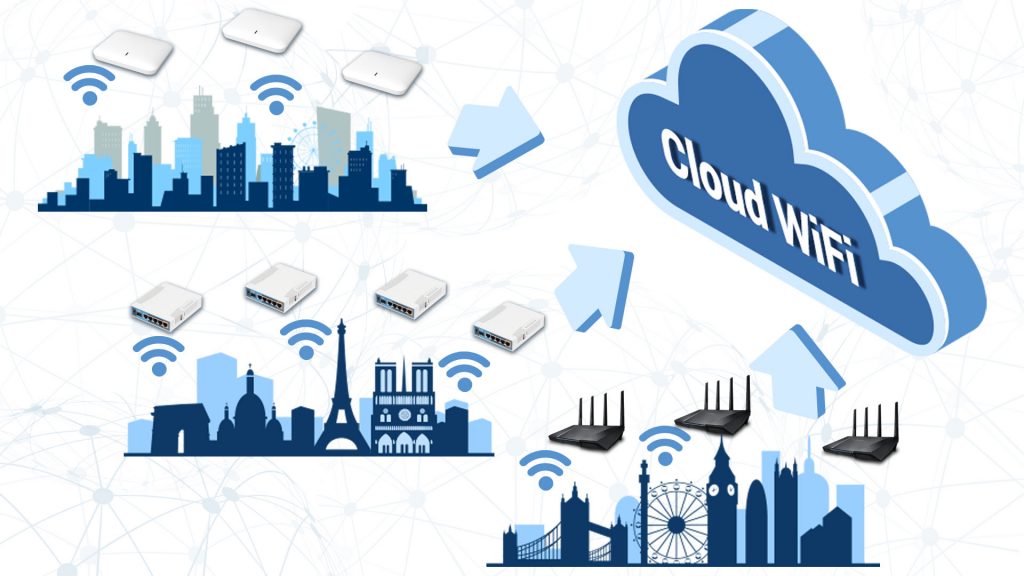 Cloud platform managed by us

Suitable for small WiFi networks

No initial server hardware cost

Subscription based (monthly/yearly)

Controls any connected AP or router

Centralized management and updates

High System availability >99.95%
RETAIL, RESTAURANTS, CAFES
Run great Guest WiFi in all your locations and improve quality of the Internet service
SMALL HOTELS / HOSTELS / MOTELS
Low-cost WiFi control w/o additional hardware controllers
ISP STARTUPS / AIRPORTS
Businesses looking to avoiding initial hardware/VM costs and want to easily scale when needed
BUS, TRAIN, MARITIME
Utilize 4G/5G WiFi Routers, display ads and collect data in the clouds
SEASONAL BUSINESSES
Effectively manage licenses, pay when businesses are working
ANNOYED BY HARDWARE APPLIANCES
Businesses looking to replace on-premise hardware appliances that comes with expensive subscriptions
WiFi Tickets App
WiFi Tickets App helps you print tickets for your guests, visitors, and users to connect to your WiFi network.
Easily create multiple tickets in one go or reprint the last ticket if you are providing multi-device or family access.
Hotels and airports may easily scan passport and create a ticket.
WiFi Tickets App is available for selected Android printers and Android phones.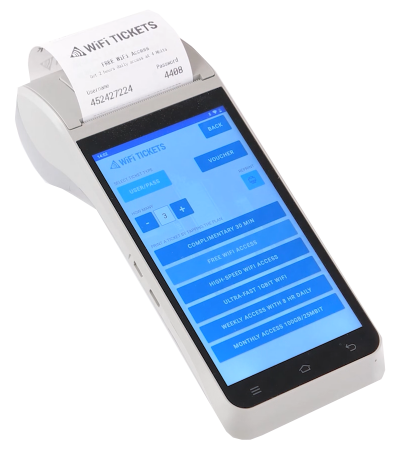 Our Customers