Cloud Hotel WiFi software for easy guest WiFi control


Start Hotspot Hotel WiFi is a robust and cost effective solution suitable for any hospitality deployment. It controls user Internet access, sets limits, processes payments, engages users, provides powerful analytics and helps you run different marketing strategies to maximize revenue from your hotel WiFi.
Hospitality WiFi solution needs to be great – as your guests expect it. A fast and reliable WiFi network with uninterrupted wireless coverage over the entire facility is just a starting point to satisfy guests.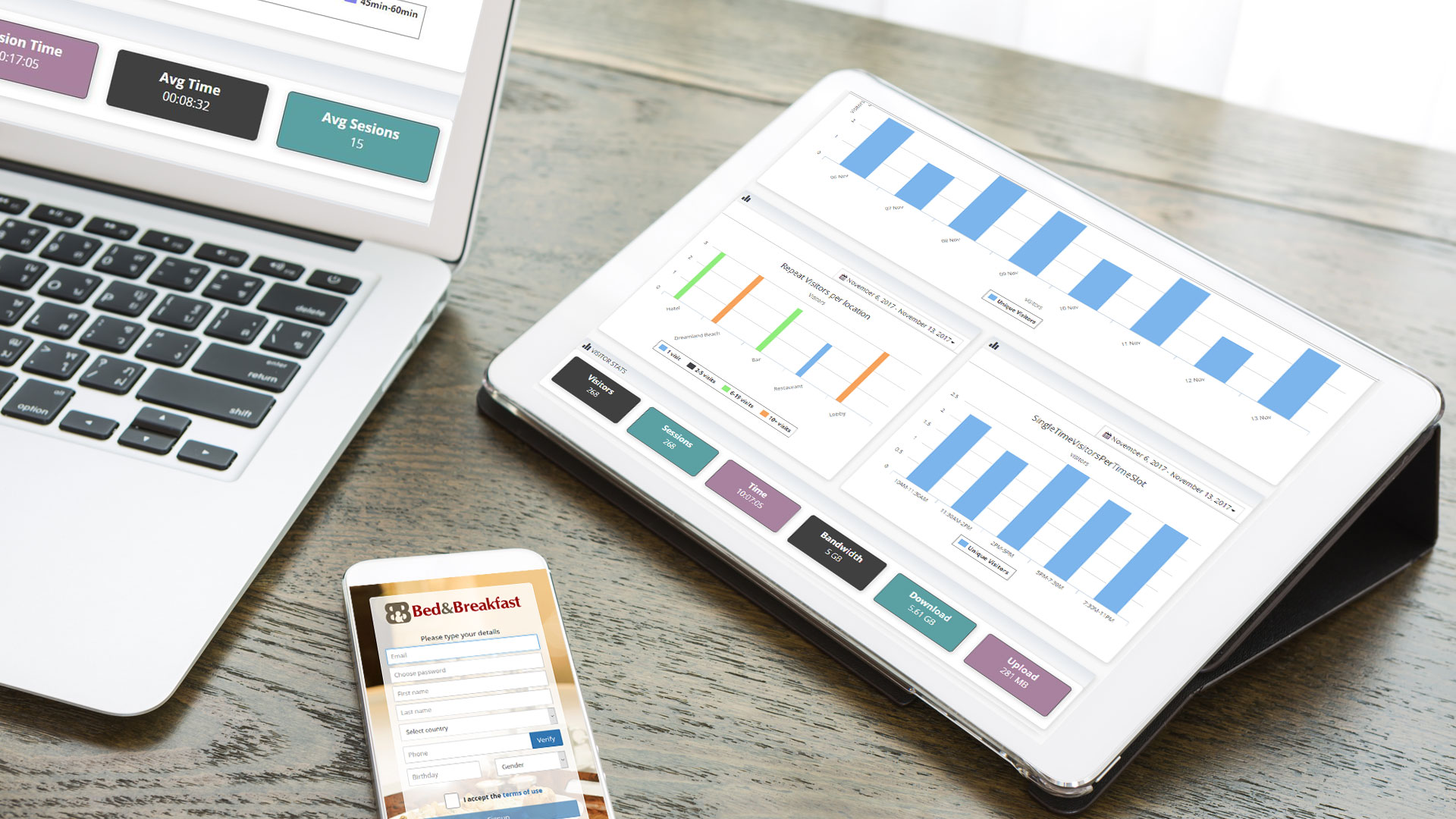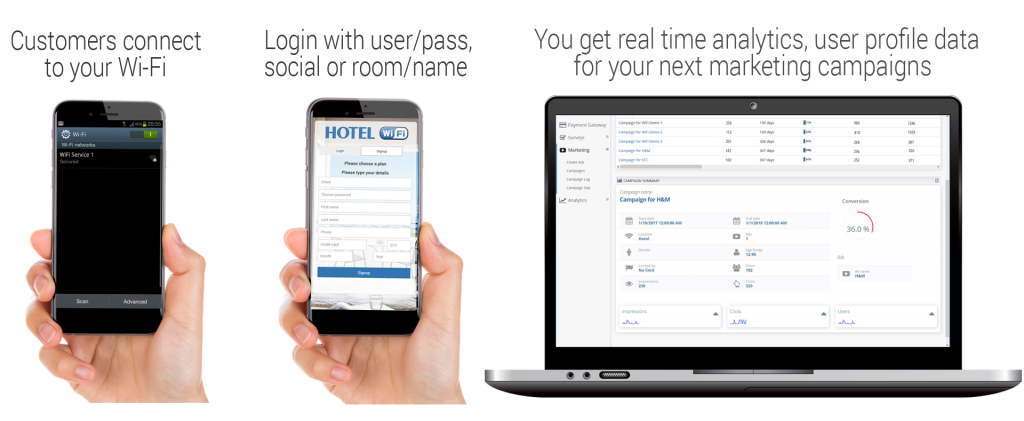 When your guests connect to the Hotel WiFi, a nicely designed splash page will appear on their device. You can easily customize splash page with logo, background and colors, and decide how your guests will start their session.
The splash page can be configured to offer free Internet, high-speed paid access, collect email and customer data, login with social network account, show video advertisements. One of the most important features is integration with PMS – a guest can login with the room and name after check-in.
Once logged-in, guest may be redirected to the welcome page, hotel website or promotion page. The guest may be limited with download and upload speed, available bandwidth transfer, time to use your service, expiration, and limit access to one or multiple devices. That provides good WiFi experience for all your guests, and prevents one user taking most of the bandwith for hi-def video streaming.
Great Hotel WiFi Analytics
Start Hotspot Hotel WiFi will help you to promote hotel amenities, offer high-speed paid Internet access, and collect guest surveys – so that you can get real-time feedback and use it to increase your rank on TripAdvisor and Booking.com.
Analytics reports include demographics, bandwidth usage, session statistics, unique and repeat visitors per hotel, loyalty report and more.
In-use by major hotel chains for more than a decade, our Hotel WiFi solution is the only high-performace Windows based solution available. We are the only company that can offer both Cloud WiFi and On-Premise Server based Hotspot solution worldwide.
Cloud platform managed by us

No initial hardware cost (except routers)

Subscription (monthly payment)

Controls any connected router

Worldwide deployment, easily scalable

Hardware: Routers with Radius support

Centralized management and updates
Your server running software

Server required with 2 network cards

Controls connected network (like hotel)

Each network requires separate server

Hardware: Any access-point

Exclusive on-premise private use
OUR CUSTOMERS

Start Now! We're here to help.
We'll  help you configure everything
Technical support: Email, Phone, Online chat
No obligations, zero-risk free trial