Instant Notification System
As the Covid-19 pandemic has disrupted business activities around the world, we are aware that our solution must adapt to the current situation.
In order to deter and prevent the spread of the Covid-19 pandemic, you can collect the contact details of your guests before they connect to the WiFi location.
You can notify them of the city guidelines and regulations while reminding them to maintain social distancing.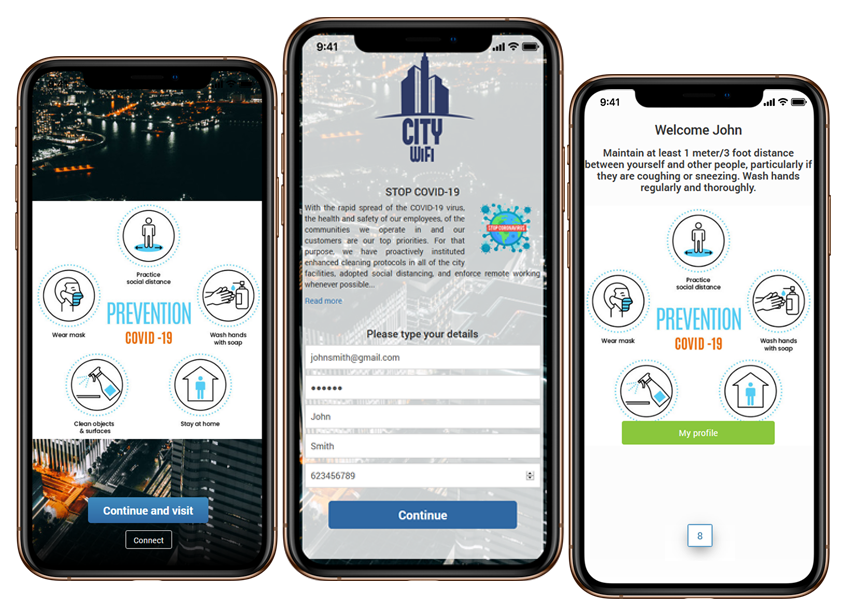 Use your Splash or Welcome page as a message board and display Covid-19 notifications or relevant tourist information to introduce guests to all the city sights.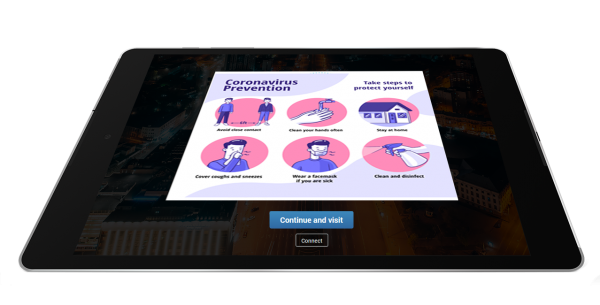 Get ready for the new normal!
Our system helps you monitor users at a certain time, through names and phone numbers.
When necessary or requested by authorities, all data can be easily exported to monitor nearby people, which greatly facilitates the process of combating the COVID-19 pandemic.
Contact information is collected in compliance with global data & privacy regulations GDPR.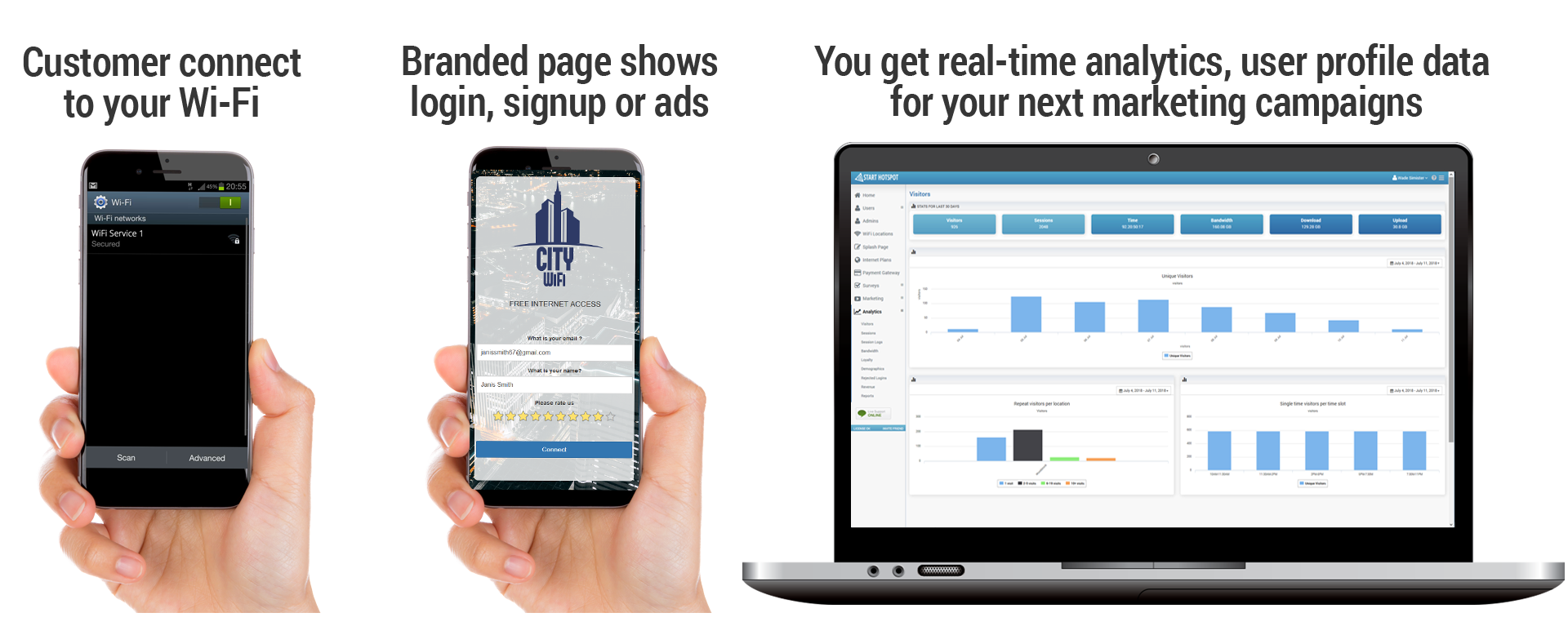 Upon accessing your WiFi network, the guest is automatically redirected to the Cloud WiFi self-branded login page.
They may select the preferred connection method, like social login, access-code login or free access and start using WiFi.
Once logged-in, they may be redirected to view desired website or info page.
Each connected device is limited with download and upload speed, available bandwidth transfer, time to use your service, so you can ensure excellent WiFi experience for all your guests.
Start Hotspot Cloud WiFi software will control the session duration, speed and bandwidth, and optionally collect your guest e-mail, name, address, for your safety and info marketing activity.
OUR CUSTOMERS