ANDROID PRINTER / MOBILE APP
ANDROID PRINTER / MOBILE APP



WiFi Tickets App helps you print tickets for your guests, visitors, and users to connect to your WiFi network.
• Print vouchers or users/pass tickets
• Provide tickets with different Internet plans
• Print vouchers for new customer signups
• Provide vouchers for a user account refill
• Sell Vouchers for WiFi access billing
• Create resellers and share profit from ticket sales
• Scan guest passports for personalized accounts
Print tickets when needed. Forget bulk in advance printing.
Reseller ticket sales with a shared profit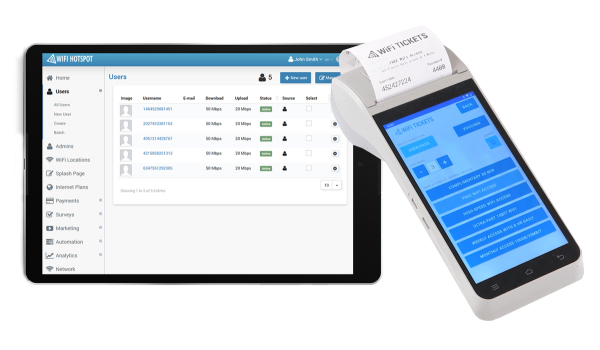 Your resellers may use WiFi Tickets app to create & sell tickets for customers. Each ticket is stored in the database and its sale is recorded for a particular WiFi location and reseller.
Selected Internet plan determines download/upload, data and time available, daily limits, expiration…
WiFi Tickets App can be used at multiple locations within a business. For example, resellers scattered throughout the city-wide network, kiosks selling newspapers, shops, or places within a hotel like a restaurant, reception, lobby, pool, beach…
Hotel guests / Airport passengers
Scan passport and create ticket
WiFi Tickets app can be used at hotels or airports to scan a passport and create a WiFi ticket. The ticket will contain the passport number as username and birthday as a password, along with passport's first and last name, which provides full tracking of the guest activity.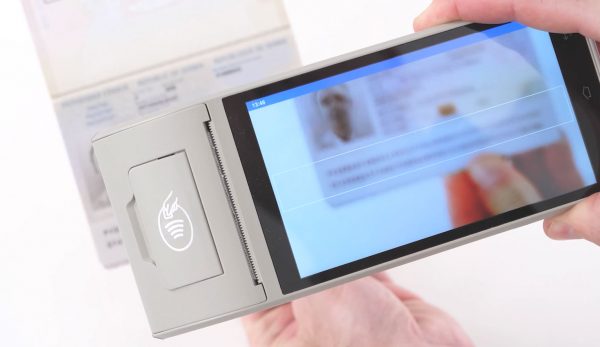 WiFi Tickets App is available for selected Android printers and Android phones.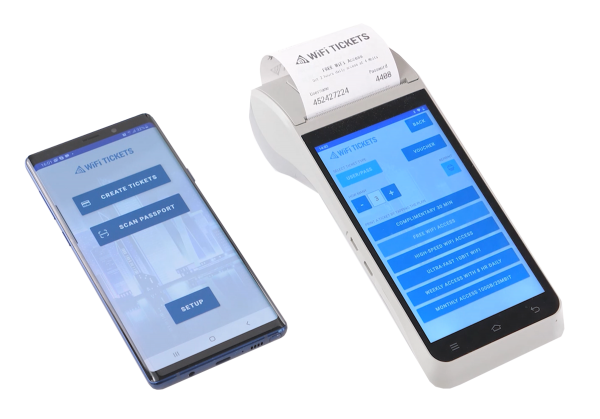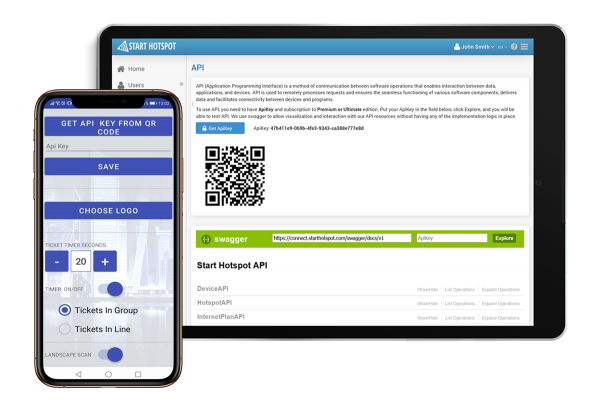 WiFi Tickets App setup is quick and easy.
Download the app and install it on your device.
Login to your Starthotspot portal account and go to the Automation/API section.
On the API page click the Get ApiKey button.
The software will generate an API key and QR code.
Scan QR code and you're ready to create WiFi tickets from your device.