Increase the WiFi quality in your facility by creating a separate guest WiFi network
Increase the WiFi quality in your facility by creating a separate guest WiFi network
Guest WiFi Network
Separating the guest WiFi network from your business (private) network is very important.
Set different access points in your existing network to create the guest WiFi network.
Configure the download and upload limits and keep up your WiFi running for all guests, but leave your business network bandwidth only for your employees.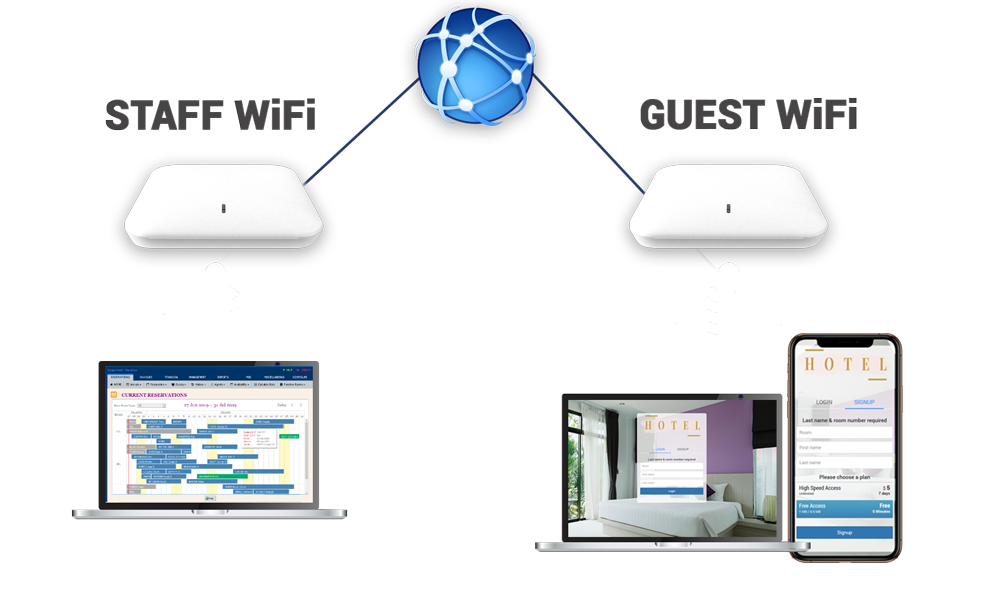 Existing WiFi can be renamed to "Staff WiFi" and secured with a password.
If you are using an ADSL modem which can not be upgraded, you will add an additional router that will serve guests.
An additional "Guest WiFi" network will be created without a password so that guests can easily connect without a password. Once connected, they will get a splash page asking them to login, watch a video ads, complete satisfaction surveys etc.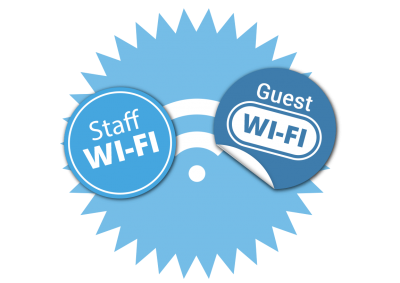 Guests will connect easily and your staff will do their real job instead of telling passwords and helping customers to connect.
After connecting to your WiFi, customers will login to your Guest WiFi network, based on the login method you set, and start enjoying WiFi.
No pass, fast and simple.
Your staff will get more for their job and customer will appreciate simple access.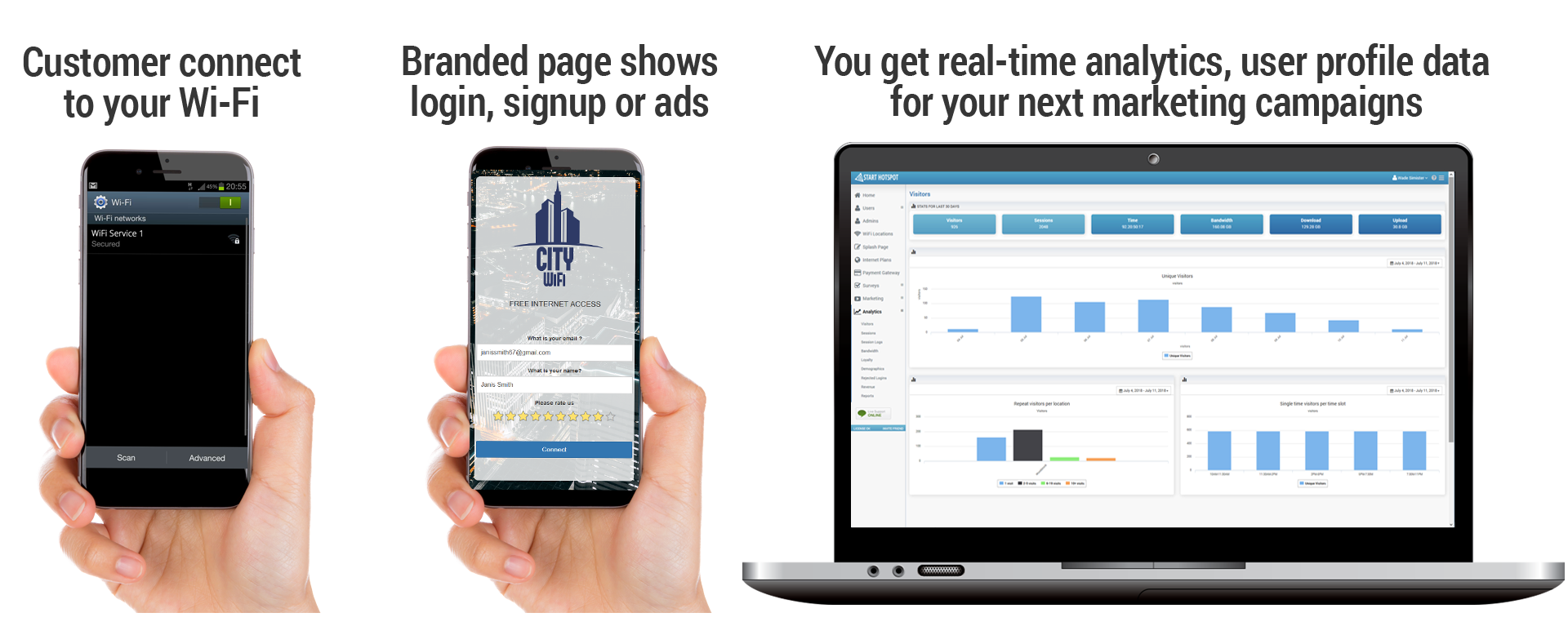 Upon accessing your WiFi network, the guest is automatically redirected to the guest network WiFi self-branded login page.
They may select the preferred connection method, like social login, access-code login or free access and start using WiFi.
Once logged-in, they may be redirected to view desired website or info page.
Each connected device is limited with download and upload speed, available bandwidth transfer, time to use your service, so you can ensure excellent WiFi experience for all your guests.
Start Hotspot Cloud WiFi software will control the session duration, speed and bandwidth, and optionally collect your guest e-mail, name, address, for your safety and info marketing activity.
Our Customers