Only we can offer both Cloud WiFi and On-Premise Server based Hotspot solution worldwide.
Choice is yours!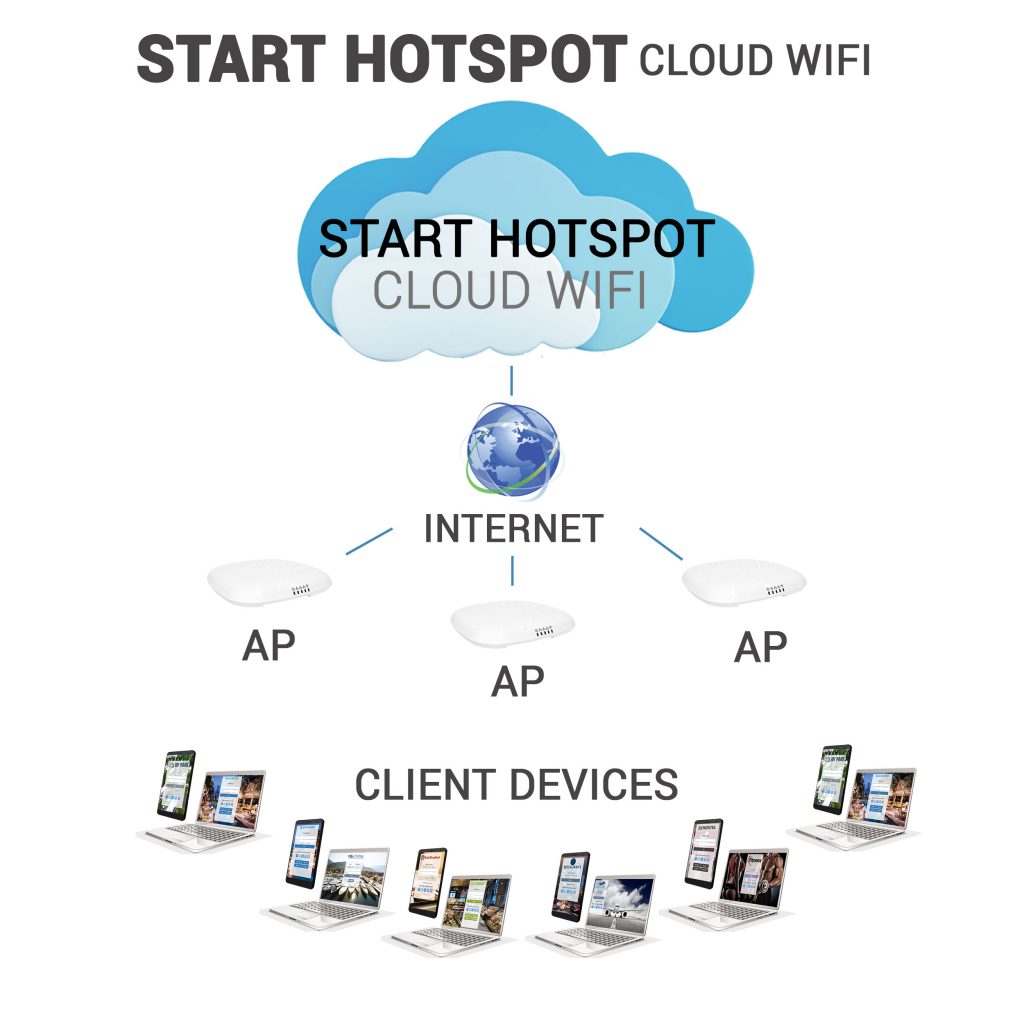 Connect supported APs, routers to the Start Hotspot Cloud WiFi system and manage your WiFi from any device.
We manage the system, and make sure it's up and running.
StartHotspot solution controls user Internet access, sets limits, processes payments, engages users, provides powerful analytics and helps you run different marketing strategies to maximize revenue from your WiFi.
How to setup:  Click for a list of supported APs, routers and setup instructions
All APs & routers connects to a central cloud server for authentication.
Configure your APs, brand your pages with logo and background, choose how will customers login – Social network, video ad campaigns, login code vouchers, or setup billing.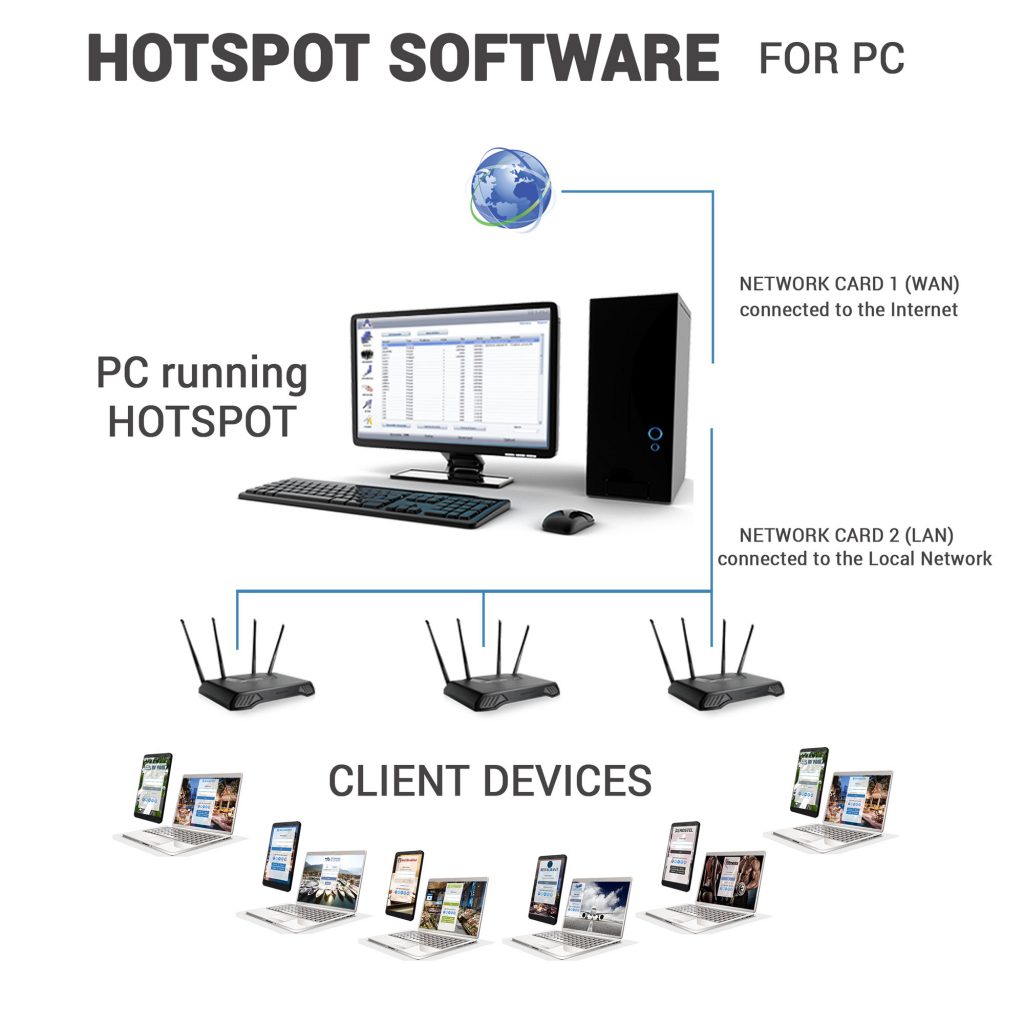 Add Hotspot PC to your network and start controlling entire installed WiFi network, no matter which APs are used.
You manage the system, our tech support is available online.
Build a free guest WiFi using social login, shared keywords, SMS or Email verification, or offer a faster paid WiFi access with a credit card or PayPal payments, pre-printed tickets, Hotel PMS integration with room/name.
How to setup: Hotspot software needs to be a gateway PC with two network cards.
PC runs between Internet modem/router and Wi-Fi devices in your network.
Customers are redirected to your self-branded login page to sign-in or pay before getting the Internet access, or automatically login with remaining quota and time.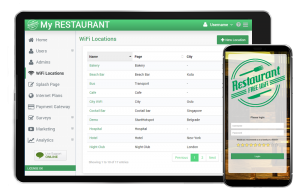 Special time-limited offer
Get White-label branding free of charge with every yearly subscription for 10+ APs.
START HOTSPOT CLOUD WiFi
Cloud platform managed by us

No initial hardware cost (except routers)

Subscription (monthly payment)

Controls any connected router

Worldwide deployment, easily scalable

Hardware: Routers with Radius support

Centralized management and updates
HOTSPOT PC Software
Your server running software

Server required with 2 network cards

Controls connected network (like hotel)

Each network requires separate server

Hardware: Any access-point

Exclusive on-premise private use
OUR CUSTOMERS

Start Now! We're here to help.
We'll  help you configure everything
Technical support: Email, Phone, Online chat
No obligations, zero-risk free trial