Build Cloud WiFi with your own brand, on your own servers
Build Cloud WiFi with your own brand, on your own servers


Enterprise WiFi System
ENTERPRISE WIFI SYSTEM is a platform for WiFi user management that can be deployed on your server or Virtual Machines. It consists of Captive portal, AAA Radius, database, Virtual Controller server, and builds up an Intelligent WiFi system.
Enterprise WiFi System will be deployed on local servers, or in Virtual Machines hosted and managed in your company.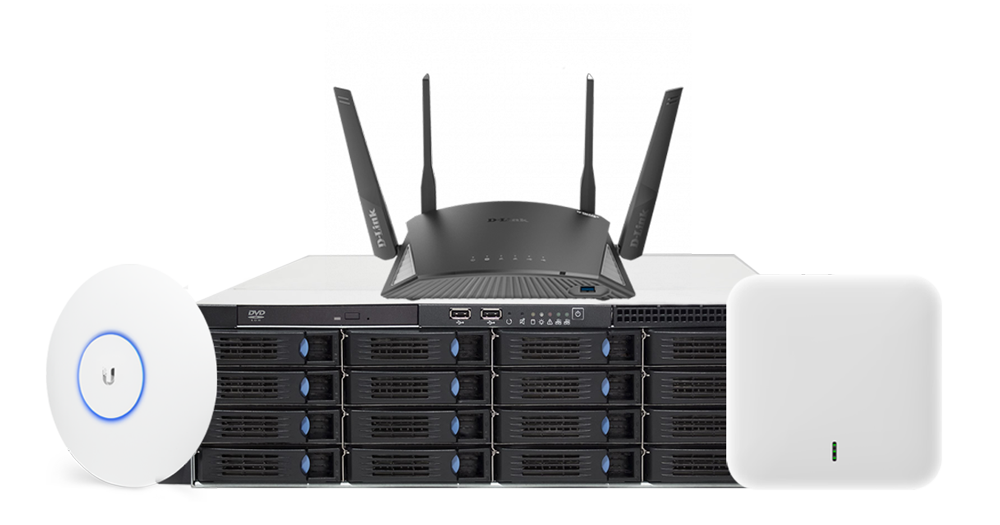 Enterprise for 50 APs / Locations
2490 $1990 Yearly
$
 Enterprise for 100 APs / Locations
3490 $2990 Yearly
$
Scalable Enterprise system – for 100+ locations please contact us
Developed and supported by industry professionals since 2006
KEEP DATA ON LOCAL SERVERS
Keep data on your local server to be in compliance with all laws and Government regulations.
Let end-users manage their own consent and personal data according to General Data Protection Regulation. Through multiple contact templates Enterprise Cloud WiFi system brings you asset to collect details according to the GDPR and to use same details for marketing purposes.
On-Premise server enables Low latency in your WiFi network and much faster response, than connecting on the Cloud server.
We'll setup everything for you, provide training and do maintenance, so you can relax and do the sales.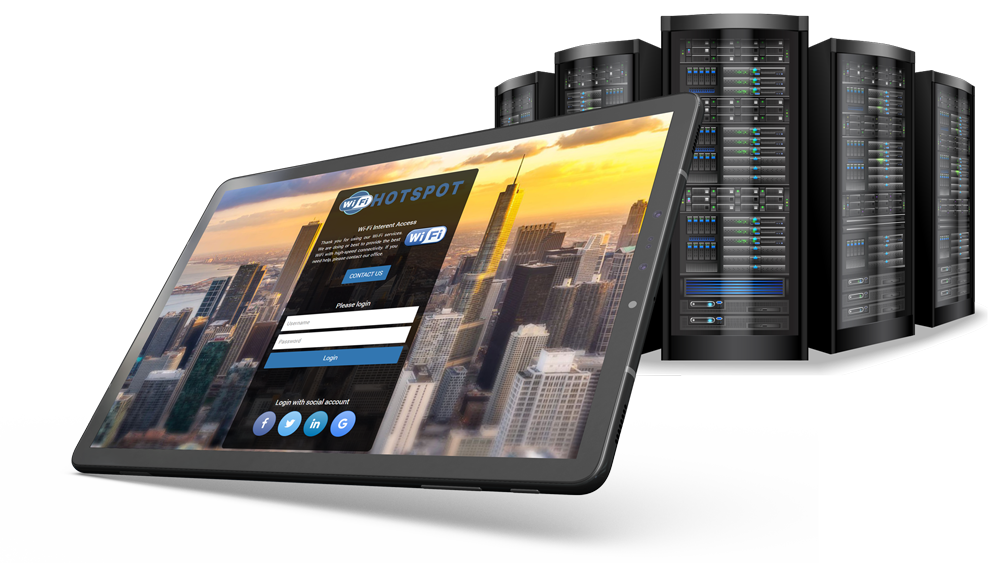 Enterprise WiFi is suitable for :
• Hotel chains
• City WiFi – Municipal Wireless
• Metro stations
• Internet Service Providers – ISP
• Airports
• Bus stations
• Taxi companies
• Governments
• Restaurants on multiple locations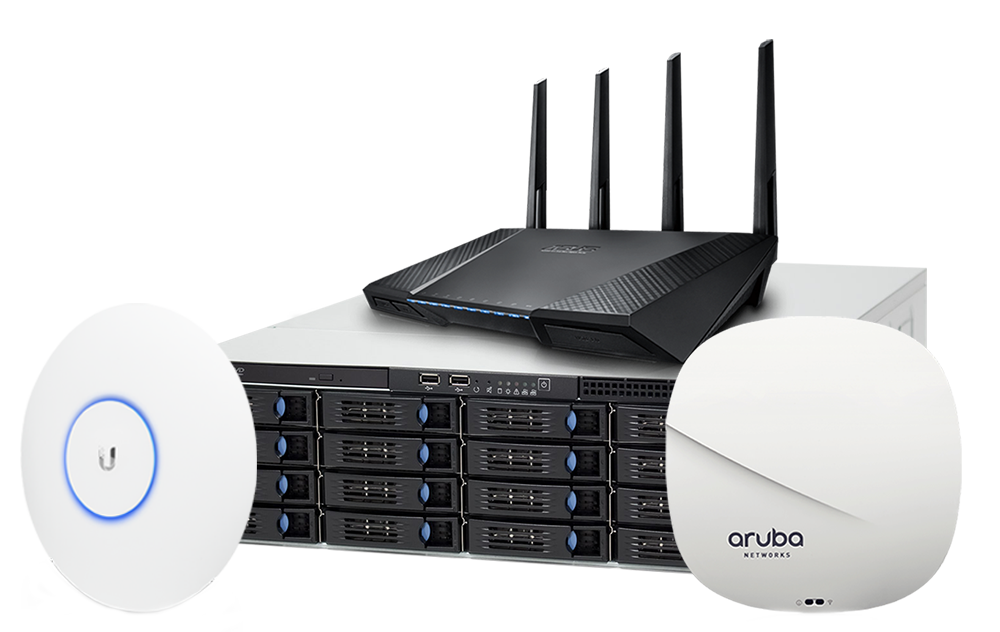 $1990 Yearly
50 APs / 50 LOCATIONS
$2990 Yearly
100 APs / 100 LOCATIONS
• Easy WiFi roaming for customers
• Assign licenses to each customer and control their access and limits
• Easy onboarding of new customers
• Whitelabel so you can resell at your own price and under your own brand
• Locally hosted in server or dedicated VM
• Remotely monitor and control access points loaded with HotspotOS
• Low latency time
• Scalability
• Yearly cost for 50 APs – $1990 , which equals to $3.3 /AP monthy or $40 /AP yearly
• Resell at $100 per year with 150% margin
• Upgrade to the larger license when you reach 50 APs, with difference in a price
• HotspotOS (access point operating system) can be branded with your name and logo.
• Order Access Points preloaded with branded HotspotOS, for a full branded experience.
• Onboard new customers easily just by connecting APs in their premises.
• Control domains in 90 groups trough Web Filtering software.
INTERNET SERVICE PROVIDERS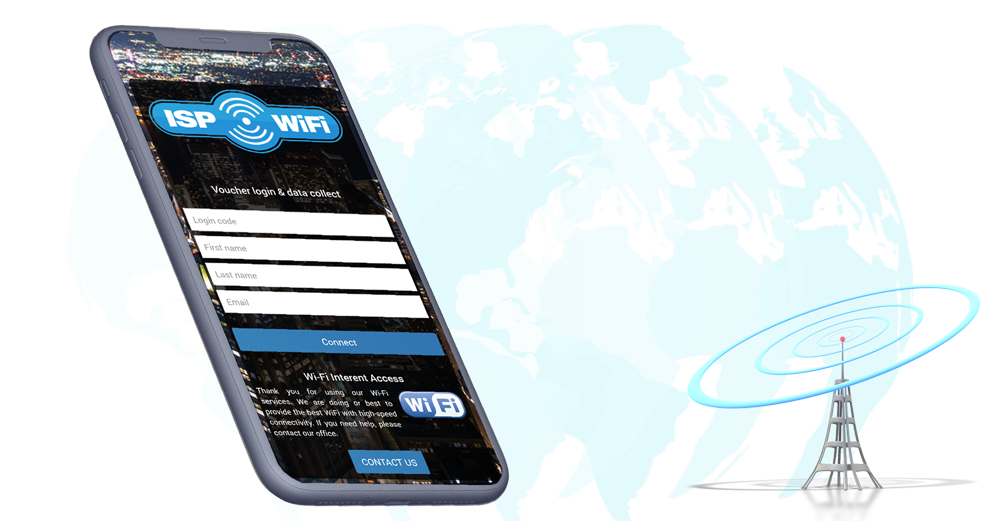 ENTERPRISE WIFI SYSTEM allows Internet Service Providers to run their own cloud-based system with all the features needed for successful customer management without worrying about technology changes.
We'll install a complete system on your servers or data center Virtual Machines and maintain it. The system is scalable and can be expanded in multiple servers to increase the number of Locations, Access Points and simultaneous users connected.
HOTELS CHAINS / HSIA CHAINS

Deploy the industry-leading HSIA system built by professionals from 2006 and used by world-leading hospitality brands.
Install ENTERPRISE WIFI SYSTEM in your hotel, resort, or hotel chain and cut costs for the WiFi management system.
Achieve roaming between all hotel locations with a single customer account.
System supports all major hardware manufacturers and network equipment installed in your hospitality locations.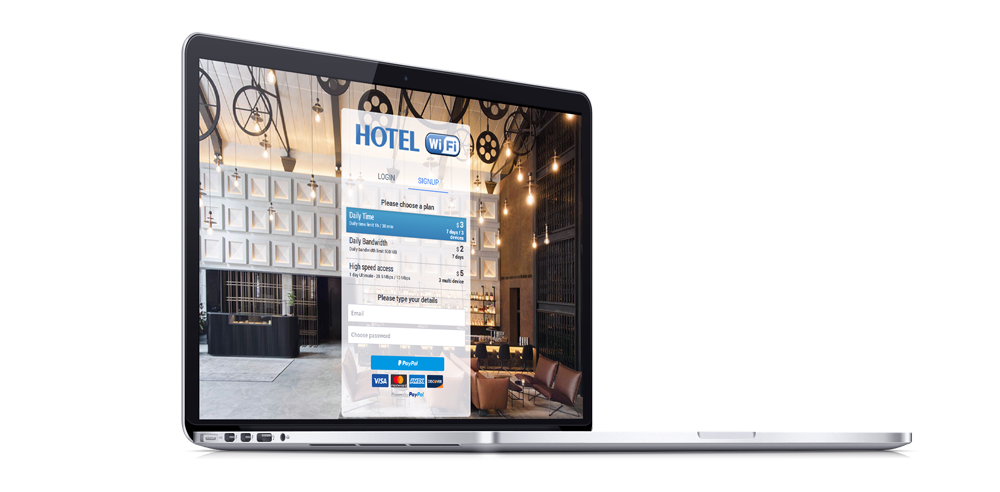 GOVERNMENTS / ORGANISATIONS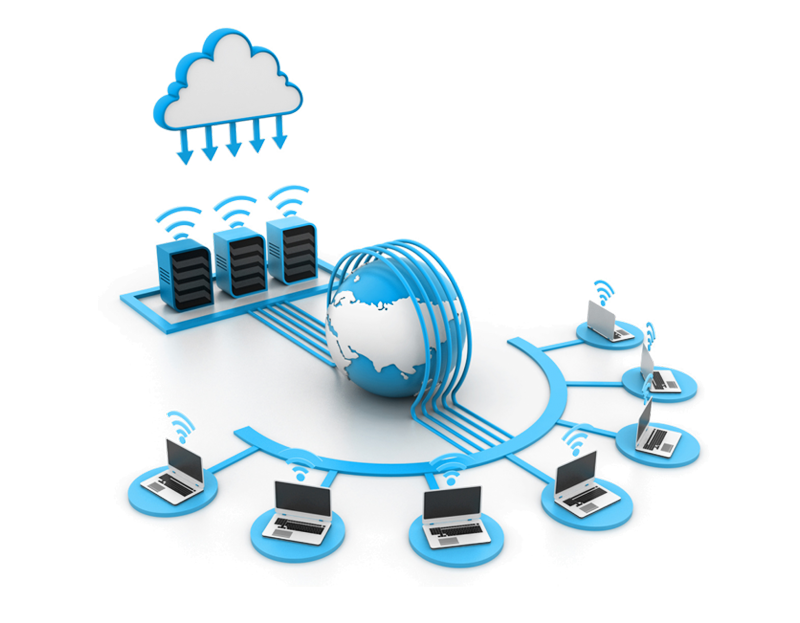 Provide WiFi access within your organization while keeping all customer data secure in your own servers and network.
Data will not leave your network, which usually happens with all cloud wifi providers.
Configure backup methods standardized in the organization to additionally protect from data loss.
• WiFi Management
• Manage bandwidth, download and upload
• Roaming
• Autologin
• Multi-login
• Verification via SMS and Email
• Video Ads before login
• E-Mail marketing
• Accept credit cards
• Social login authentication
• Splash pages with multiple login methods
• URL redirects to URL, page or profile
• Contact permissions (GDPR)
• Email Campaigns with scheduled sending
• Splash pages with multiple login methods
• Mobile payments
• Send SMS
• Promote brands
• Session Logs
• Targeted video campaigns by age / gender
• Surveys for splash pages and Emails
• Multilanguage with autotranslation
• User level limits
• Web Filtering
• Automation and API
• Custom multilanguage terms of use
• Define price for time usage
• 50 major Internet Payment gateways
• Secure automated payment process
• Aggregated Reports
• Technology Reports
• Network Usage Reports
• User Reports
• Visit Reports
• Session Logs
• Data export via CSV and PDF
• Identify customers based on devices details
• Webhooks – deliver data to other applications
• Survey
• Reviews on TripAdvisor
• Welcome Email
• Define price for time usage
• Limit Internet access speeds
• Remind a customer
• Hotel PMS Integration
• Campaign reports
• NPS surveys
• Integrate with a CRM
 Enterprise for 50 APs / Locations
2490 $1990 Yearly
$
 Enterprise for 100 APs / Locations
3490 $2990 Yearly
$